Psychology Degree Guide | Browse 7000+ Psychology Degree Programs

<!- mfunc feat_school ->

Featured Programs:

Sponsored School(s)
Sponsored School(s)
All school search, finder, or match results, as well as colleges and universities displayed as "Featured School(s)" or "Sponsored Content" are advertisers that compensate us for placement on this site. The resources, editorial content, and school evaluations published on this site are developed independent of the schools that advertise here.

<!- /mfunc feat_school ->

WHAT CAN YOU DO WITH
A PSYCHOLOGY DEGREE?
Psychology is the most human of sciences. No other discipline examines the human experience as closely or as deeply as psychology. Every aspect, every nuance of behavior, is carefully dissected and explored by psychologists everywhere. Every step we take in our life brings with it countless psychological aspects — what are we thinking, why are we thinking it, and what led us to think that way are just a few of the questions psychologists seek to answer.
The study of psychology as a discipline is exciting and fascinating, but what can you do with a psychology degree? What are your career choices?
While a psychology degree can prepare you for a number of occupations, doctoral graduates are the best positioned to pursue careers as psychologists. Typically, a bachelor's degree is a stepping stone with very few psychology jobs available. Psychology master's degrees are often the minimum you'll need to start your career, and a Master of Social Work (MSW) is typically required to work as a counselor. Most professional psychologists will possess a doctorate in psychology, such as a Doctor of Psychology (PsyD) or Ph.D. in Psychology.
Once you've achieved your educational requirements and are ready to hit the job market, there are three primary focus areas for most psychology graduates.
Social Workers
According to the American Psychological Association (APA), social workers are required to have MSW (Masters of Social Work) and LCSW (Licensed Clinical Social Work) degrees.
Training includes graduate courses on human behavior, psychotherapy, and community resources as well as two years of graduate training, followed by two to three years of supervised clinical work.
Unlike psychiatrists and, in some states, psychologists, social workers cannot prescribe medications. The median pay of social workers, according to the Bureau of Labor Statistics, is $44,200 per year (or $21.25 per hour based on a 40-hour workweek).
The social worker field employees the most graduates of the three (there are over 600,000 social workers in the US) and the field is projected to grow at a rate of 19% in the 10-year period from 2012 to 2022 — an increase seven percentage points higher than general psychology jobs.
Psychologists
Psychologists haven't historically been allowed to write prescriptions, though some states have started to make exceptions to this rule, the APA notes. In the rare cases where they can, additional training is required, though the training does stop short of an M.D. Psychologists must complete four years of undergraduate work, a master's degree, and either a Ph.D, PsyD, or Ed.D to become eligible for licensure.
Coursework includes graduate courses in human behavior, development, personality, research, statistics, psychotherapy, assessment and ethics. In addition to a 2-year master's degree program and four to six years of doctoral work, most psychologists will also need to complete up to two years at a full-time internship.
On earnings, the BLS reports that psychologists earn median pay of $69,280 per year (or $33.31 per hour based on a 40-hour workweek), an average bump of more than $25,000 per year compared to social workers. Job growth is pacing at general psychology's 12% average.
Psychiatrists
Psychiatrists are a level up from psychologists and several up from social workers. Psychiatrists are required to have either a Doctor of Medicine (M.D.) or Doctor of Osteopathic Medicine (D.O.) degree.
Training involves medical school with a "broad focus on biological functioning (4 years) followed by specialized residency about mental illness and its treatment, with a focus on medications (3-4 years)," the APA notes.
Annual mean wages across the United States range from $124,000 in poorer locations to $265,000 annually. The overall mean annual wage is $182,700 (or $87.84 per hour based on a 40-hour workweek), the BLS states.
Their job outlook is expected to remain relatively low over the 10-year period from 2012 to 2022. As of 2014, there were only 25,080 psychiatrists employed throughout the U.S., an average of just over 500 per state. By comparison, there are 607,300 social workers and 160,200 psychologists.
PSYCHOLOGY FIELDS BY THE NUMBERS
Psychiatrists earn on average $182,700 per year while psychologists can expect $69,280 and social workers $44,200
Job growth for psychiatrists is expected to remain low, while psychologists should increase 12% and social workers 19%
Of those employed amongst the three fields, 3% are psychiatrists, 20% are psychologists and 77% are social workers
THE IMPORTANCE
OF ACCREDITATION
In most states, you will need a degree from an accredited psychology program to be granted a license to practice.
To find an accredited psychology or psychiatry program in your area, start with your short list of schools, browse the course catalog and talk to faculty in their psychology departments. If you've already made a school selection, discuss plans with your advisor.
To learn more about the importance of accreditation and how it can affect your school choices, read this article on psychology degree program accreditation. Note: Though UOPX holds accreditation through HLC, the psychology programs they offer do have programmatic accreditation.
HOW TO CHOOSE A
PSYCHOLOGY PROGRAM
Choosing a psychology program today is both easier and more challenging than it used to be. On the one hand, it's easier because you have so many opportunities to learn: on-campus, online or a combination of both. On the other hand, the field is so rigorous and competitive you can't afford to get by on a bachelor's degree alone, at least if you plan on working in a psychology-related field after graduation.
When deciding how to choose a psychology program, you have to balance it on three primary factors: educational opportunity, professional goals and financial resources.
Educational Opportunity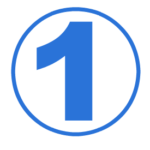 In 2013, U.S. News and World Report ranked the top 244 schools in the country for general psychology. Considering there are close to 2,500 public and private colleges/universities in the U.S. alone, that list is hardly exhaustive.
The American Psychological Association (APA) is a good place to start when finding a program to meet your needs. While the APA only accredits doctoral programs, students may attain pre-doctoral qualifications without incurring massive debt. Also, lack of APA accreditation will not necessarily be a deal breaker, as states set licensing standards independently.
The Association of State and Provincial Psychology Boards (ASPPB), is a valuable resource for learning about the credentialing standards in your state of interest. The ASPPB also offers many resources for psychologists looking to take the Examination for Professional Practice of Psychology (EPPP) licensing exam once a doctoral degree is attained.
Professional Goals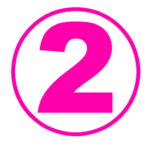 A Doctor of Psychology (PsyD), Ph.D in Psychology or Doctor of Education (Ed.D) can open many doors professionally. This is beneficial since there are dozens of career specialties to choose from. Some of the most common, the APA notes, are in the business, education, health, environment, public safety and performance psychology fields. The accrediting body also keeps a free database of job openings for psychology professionals. Currently, there are over 500 postings, with more added daily.
You do not have to be actively looking for a job to get value from job postings, as these reveal the types of specialized opportunities available. Also, personal relationship building is a good way to hone in on professional goals. As you engage in coursework, ask questions and seek the counsel of your professors. For internships and other field work prior to completing your doctoral degree, it's also wise to create and maintain strong working relationships with your supervisors and colleagues.
Financial Resources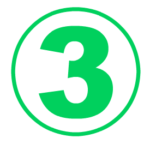 As Business Insider pointed out in a piece from August 2015, your odds of getting a job that you apply for are 2.6% to 6.6% higher if referred by a current employee than if you have no connections whatsoever. In other words, connections aren't just good for helping shape your personal goals, they can actually get you employed. So cultivate those relationships!
Completing psychology licensure is costly, so it's important you find the financial resources to handle it. To help control costs, consider completing an associate's degree plan (2-year) at a community college and transferring to a state school to finish out the 4-year bachelor's degree program.
Controlling expenses at the undergraduate level helps to reduce the overall financial burden of a doctoral degree plan. To see if you qualify for financial aid, contact the financial aid office at the school you are attending. Also, speak with faculty in their psychology departments, preferably those with student advisory experience. Last but not least, fill out your Free Application for Federal Student Aid (FAFSA) every year. Deadlines depend on your state of residence and the school year for which you are applying. You can see the specifics for your situation at this link.

Putting it All Together
The Bureau of Labor Statistics estimates that over the 10-year period from 2012 to 2022, the psychology profession will grow by around 12%. Of that 12%, only doctoral candidates will have the best opportunity for growth.
Do the best you can. In a perfect world, you would be able to follow the exact career path at the school of your dreams and graduate with a perfect job waiting on you. But to be employed in the field, and manage your post-grad debt, it's important to find a balance among the three areas mentioned above.
FIND PROGRAMS BY STATE
Location can be a very important component of a degree program, especially if you are hoping to take advantage of residential in-state tuition (and maybe even live at home to save money). Also, you may want to consider going to school in the state you want to work in after graduation and begin making your career connections early.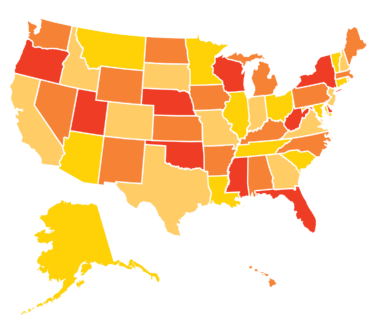 PAYING FOR A
PSYCHOLOGY DEGREE
The College Board reports that the average cost of tuition and fees for the 2015–2016 school year is $32,405 for private colleges and universities and $9,410 for state residents at public institutions ($23,893 for non-state residents).
This information reveals two things: 1) Getting a degree of any kind isn't cheap, but can vary greatly depending on where you go; and 2) Strategy is required to minimize costs. This is especially true for individuals pursuing a degree in psychology.
Financial Challenges of Getting a Psychology Degree
The average 4-year degree could run anywhere from $37,640 for in-state residents at public colleges and universities to $129,620 for students at private universities, based on the College Board's numbers. Most positions require doctoral degrees, which entail getting a master's degree and a Ph.D or PsyD, so there is no "cheap" option, and incurring six figure debts in tuition and fees isn't just possible — it's likely. That said, there are a couple options to help control the costs..
1. Save as Much as Possible as an Undergraduate
There are several ways a student can save as an undergraduate. Firstly, it is best to focus on the most affordable school while completing general education requirements. Community colleges, the Princeton Review reports, run "thousands of dollars cheaper than tuition for private and public four-year universities," with an average in-state tuition of just $3,347 per year. That's a savings of close to $6,000 per year compared to the next cheapest option (4-year public universities for in-state residents).
Students who attain their general education requirements at a community college before moving to a four-year school to finish up their degree will save $12,000 or more off the cost of their undergraduate degree.
In addition to controlling these costs, students should focus on getting as many grants (Federal Pell) and scholarships (community, academic, athletic) as possible.
Also, on-campus work-study programs can be a beneficial source for aid that doesn't have to be paid back. A school's financial aid office should have all the details necessary to determine eligibility.
Other money-saving tips include buying used textbooks as much as possible (or delaying the purchase of a textbook to see if it's really necessary). Furthermore, students can "buddy up" with a fellow classmate and split the cost of a book. Most schools are fine with attendees, who wish to get a part-time job.
Last but not least, staying at home — if one lives close to campus or can do all classes online — is another effective way to save.
2. Take Loans Only When Necessary
Educational loans — in the form of Subsidized and Unsubsidized Federal loans — will cover everything a student needs to pay for whichever school he is accepted to; but each comes with its share of advantages and disadvantages. With Subsidized loans, the government pays interest for as long as the student is going to school half-time. This extends to six months after graduation (the grace period), and during approved deferment (or postponement of the loan). Subsidized loans are dependent on the school you attend and may not exceed financial need.
Unsubsidized loans are a bit more flexible, but they require the student to maintain interest payments during all periods of the loan. Aid amount is determined by the school based on need and other financial aid that the student qualifies for. Failure to pay interest when due can result in the creditor adding that debt to the student's principal amount, thus compounding the life/amount of the loan.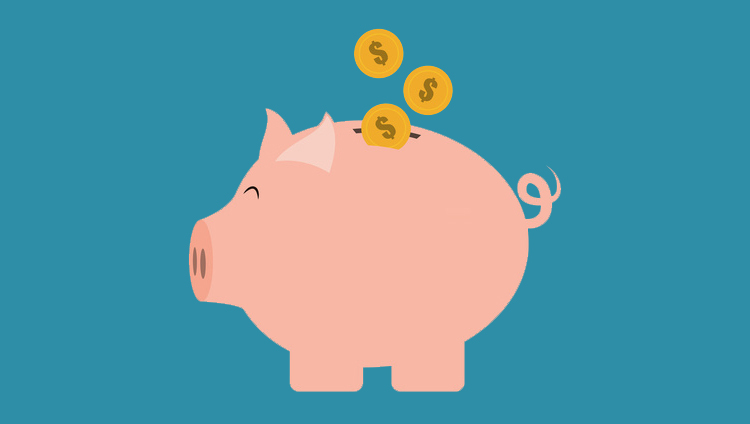 Why is it Important to Minimize Loans as a Psychology Major?
Minimizing loans as much as possible will make the overall cost of education palatable, but for candidates pursuing a career in psychology, it is difficult to get through undergraduate and postgraduate work without taking at least some loan-based assistance.
According to Peterson's, the average cost of a master's degree depends greatly on the program, type of school, and the student's status as an in-state or out-of-state resident. On average, the site notes, public university postgraduates pay $30,000 annually while private university postgrads pay $40,000 annually. If a master's degree takes two years to complete, that can range anywhere from $60,000-$80,000 per year, and psychology majors hoping to work in the field will need to go beyond that.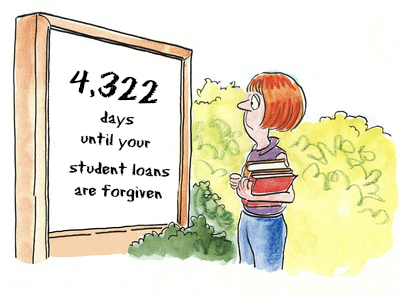 A doctoral degree, according to the National Center for Education Statistics (NCES), runs a net of around $23,200 annually at public institutions and $35,800 annually at private schools. This is tuition and fees only and does not account for books, meals, living arrangements, etc. With the average program taking five years to complete, that is a cost of potentially $116,000-$179,000 per year in addition to undergraduate costs and the cost of a master's degree.
To go further with the math, let's use the example of a student who starts out at community college. He completes his general education requirements before transferring to an in-state public college or university and finishing his bachelor's degree. Under this scenario, the student has already accrued $25,000 in tuition and fees. Add another two years at a public university ($60,000) to finish his master's degree. Once his doctoral degree is finished — assuming he is able to keep his net costs low for the five-year period, he would owe around $201,000.
Looking at 2013, Debt.org found that $5,750 per student in "gift aid from all sources" was awarded to full-time undergraduates at public colleges and universities. Full-time undergraduates at private, nonprofit schools received an average of $15,680 per student. Using the student in our example above, he could have theoretically escaped with an undergraduate degree only $2,000 in debt. That would drop the total cost of his education to $178,000.
For postgraduates, scholarships like these at the American Psychological Association (APA) can pay as much as $5,000 annually, and one is not limited in the number of applications they can make to these and other gift aid opportunities.
RESOURCES FOR
PSYCHOLOGY STUDENTS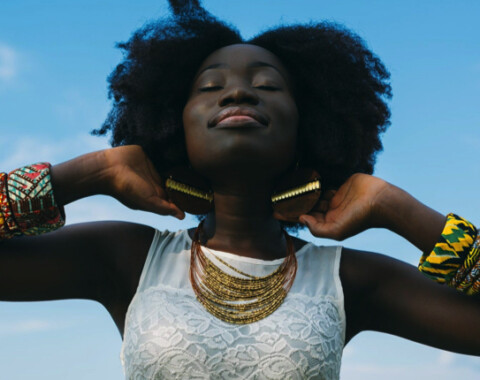 Many organizations promote mental health care for BIPOC communities, focusing on the needs of Black, Indigenous, Latinx and AAPI students.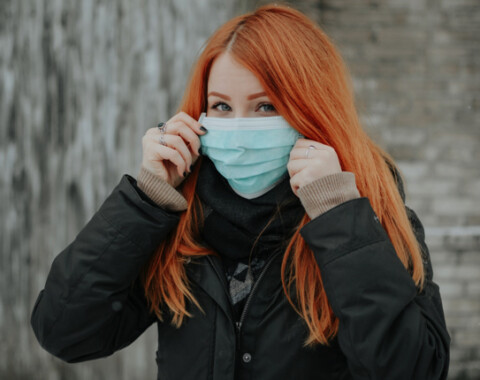 Many college students may experience anxiety about post-pandemic life. Here are some tips for managing anxiety over your return to campus.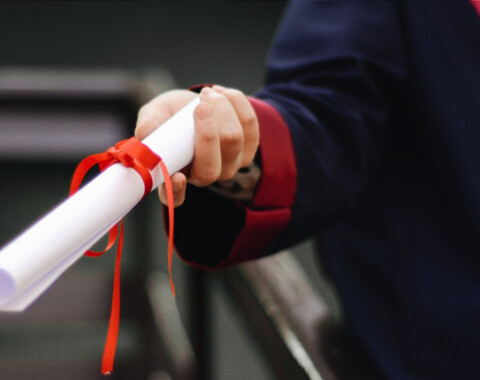 If you are interested in pursuing a doctoral degree as a psychologist, there are two main options to consider: the PsyD and the PhD. We will explain the difference.