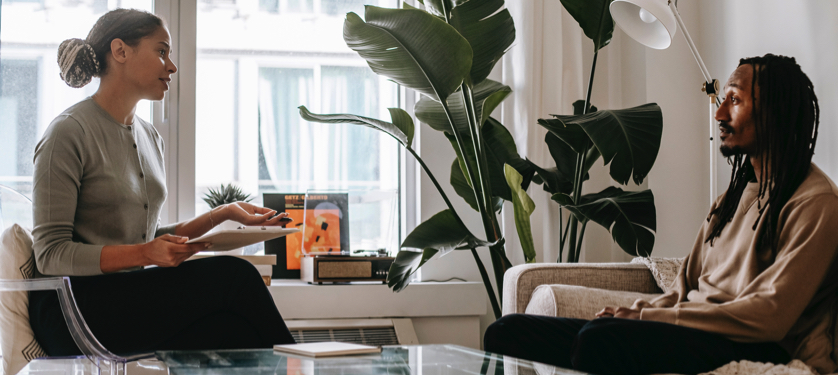 Psychotherapy, which is also known as counseling or talk therapy, is a method of dealing with a variety of mental-health issues through sessions with a mental-health professional. In general, these psychotherapy sessions are used to help individuals or groups learn how to better take control of their own lives with the application of healthy coping skills.
<!- mfunc feat_school ->
Featured Programs:
Sponsored School(s)
Sponsored School(s)
All school search, finder, or match results, as well as colleges and universities displayed as "Featured School(s)" or "Sponsored Content" are advertisers that compensate us for placement on this site. The resources, editorial content, and school evaluations published on this site are developed independent of the schools that advertise here.
<!- /mfunc feat_school ->
Psychotherapy offers a chance to engage in a fascinating and potentially rewarding career. It also offers a promising job outlook, as jobs for psychotherapists are projected to increase 15 percent between 2018 and 2028, according to the U.S. Bureau of Labor Statistics. Now is an ideal time to join the field of mental health.
On that note, continue reading to discover everything you need to know in order to become a psychotherapist, including:
the type of education you'll need,
how you can gain the necessary license and credentials, and
the careers you'll be able to pursue when you're ready, as well as the salary you can expect once hired.
Reviewing the very nature of psychotherapy, your possible potential work environments, relevant salary statistics, and specific education requirements will help you decide whether psychotherapy is right for you.
What Does a Psychotherapist Do?
Simply put, a psychotherapist helps people who are suffering from any of a variety of mental conditions. Some of these conditions include anxiety, depression, and bipolar disorder.
There is a wide spectrum of fields awaiting psychotherapists, as they are capable of working as licensed professional counselors, family counselors, marriage counselors, or clinical social workers. Some psychotherapists focus solely on counseling young children and adolescents.
The main method by which psychotherapists help their patients is by conducting personalized therapy sessions. During these sessions, which typically last 30-60 minutes, a psychotherapist carefully analyzes a patient's behaviors, feelings, thoughts, and dreams. Analysis of patients and their problems can happen through hypno-psychotherapy and psychoanalysis, among other methods.
A psychotherapist's primary goal is to help clients fully understand any harmful mental health issues they have, and then learn how to successfully cope with them. The rationale is that, much like those who suffer from physical ailments, once a client knows what's wrong with them, they can take the steps necessary to fix it. In this context, a psychotherapist is the one who forms a diagnosis and then offers a treatment plan that is tailored specifically to the client's needs.
The general duties of a psychotherapist often include:
Conducting therapy sessions that are tailored to individual clients
Encouraging clients to think differently about themselves and their situations
Teaching clients to identify triggers and then respond to them in new, more effective ways
Helping clients transform their negative thought patterns into more positive ones
Developing wellness plans for clients that enable them to address and then potentially overcome their emotional challenges
Working with other mental health experts to offer clients a customized and comprehensive form of healthcare
It's important to remember that psychotherapists are expected to listen to their clients in a compassionate and nonjudgmental way. While they are trained to carefully listen to what their clients say, they are also taught to pick up on subtle unsaid nuances. In other words, psychotherapists are often experts at reading between the lines.
Due to their ability to find otherwise unseen meaning in what clients do or don't say, as well as how they say it, psychotherapists create an environment that allows clients to actively pursue the mental and emotional healing they need. The safer that environment feels for the client, the more successful the psychotherapist will be at making progress.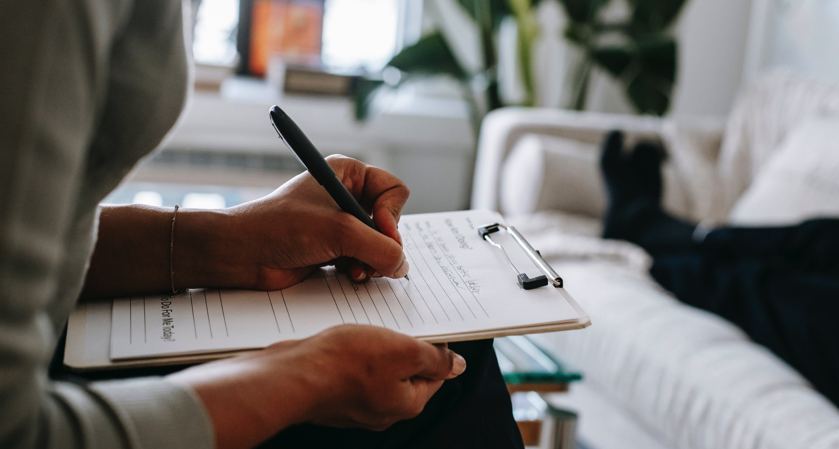 What Education Does a Psychotherapist Need?
In order to eventually become a psychotherapist, you'll need to gain the necessary education. That tends to vary from state to state. In most states, a doctorate degree in counseling, clinical psychology, or clinical social work is required. To gain that degree, you'll have to complete two years of supervised clinical practice.
Any education program you join will likely focus on research, medicine, and psychoanalysis. To make it through that program, you'll have to pass an oral exam, a written exam, and a dissertation. It is a challenging process, but the rewards connected with being a psychotherapist are well worth the time, energy, and effort.
What Credentials, Licensure, or Certifications Are Required to Become a Psychotherapist?
All states expect psychotherapists to earn their license before practicing. To do so, aspiring psychotherapists must pass the Examination for Professional Practice in Psychology (EPPP). The EPPP covers specific assessment methods, therapy techniques, and research strategies that are the backbone of psychotherapy.
Remember: different states have different licensing requirements, so you'll need to contact your state licensure board to familiarize yourself with your state's requirements. For example, some states only allow practicing psychotherapists to maintain their current license if they take continuing education courses.
How Much Do Psychotherapists Earn?
While the 2021 average salary for a psychotherapist is $87,181, several factors generally determine how much psychotherapists earn. Some of these factors include the specific setting in which a psychotherapist works, the geographical location of that setting, and the psychotherapist's education and total years of experience.
It's certainly worth noting that psychotherapists who work as part of a private practice usually make a higher annual salary than those who work exclusively in the social services sector.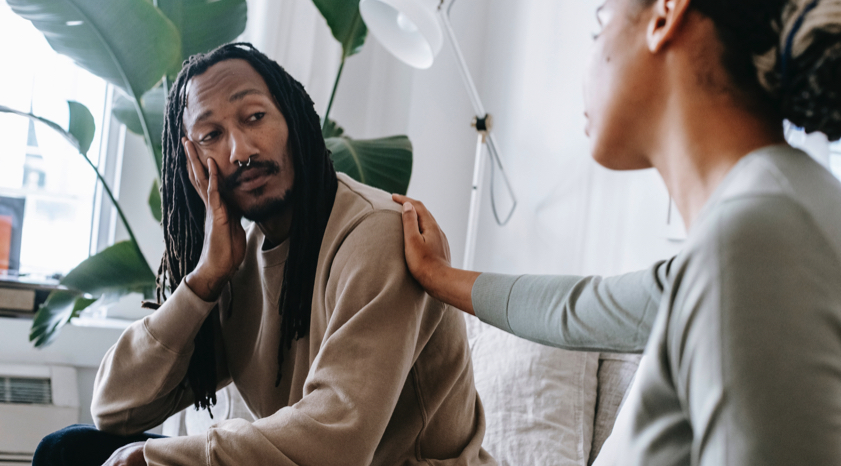 What Is the Career Outlook for a Psychotherapist?
The career outlook for psychotherapists can best be described as promising. Two factors contribute to the substantial increase in demand for psychotherapy and, by extension, psychotherapists: modern humans now live longer than ever before and our mental health conditions are more easily diagnosed. In short, there is significantly more opportunity to help people diagnose, and then treat, conditions such as anxiety, depression, and bipolar disorder.
If you think the future of psychotherapy sounds bright, you're right. Even better, as long as you possess the following skills, you can soon join the ranks of the many successful psychotherapists who have enjoyed a full and distinguished career:
Interpersonal skills: Psychotherapists work with other people. Hence, they must have tangible interpersonal skills that allow them to effectively engage with others.
Communication skills: Communication is key within the field of psychotherapy. Due to its highly personalized nature, psychotherapists must effectively communicate with clients, industry professionals, and fellow psychotherapists. This communication is often in written and verbal form.
Organizational skills: Keeping detailed records is an essential part of ensuring that each client makes the progress he or she needs to make. It is the psychotherapist's job to make sure accurate record keeping occurs.
Critical thinking skills: The type of creative approaches fueled by superior critical thinking skills is key to successful psychotherapy. Thinking outside the box is often required to ensure that clients' underlying mental health issues are identified and then properly treated.
There are also a number of excellent career paths that you may choose from as a fully licensed psychotherapist. In addition to common career choices such as marriage and family therapy and occupational therapy, here are just two of the most popular careers that will be available to you once you have completed your education:
Substance Abuse, Addiction, and Behavioral Disorder Counselor
This career choice will allow you to work with clients who are suffering from conditions that include eating disorders, gambling addiction, alcoholism and drug addiction. It will be your responsibility to assess the specific needs of clients, determine their ability to accept treatment and provide a list of treatment options. You'll also work with clients and their family units to encourage the modification of behaviors and teach workable coping skills. Your work may be conducted on an individual basis or through group-therapy sessions. You may expect to earn near $40,000 a year on this career path.
Social Worker
The yearly salary for this career choice is around $46,000, and you'll have the opportunity to work for employers that include government agencies, schools and treatment centers. Your job duties will vary based on your employment, but your main goal will be to help clients cope with their own specific problems. You'll be expected to help clients establish clear goals and take proper steps to meet those goals. Making referrals for further assistance and arranging for needed services will also be an important part of your job.
Browse All Psychotherapy & Psychoanalysis Degree Programs
Chicago, Illinois
School Type: Private not-for-profit; 4 or more years
Degrees Offered

Certificate in Psychoanalysis and Psychotherapy
Student Population
2,064
Student:Teacher Ratio
Not available
Tuition
Not available
Acceptance Rate
Open enrollment
Brookline, Massachusetts
School Type: Private not-for-profit; 4 or more years
Degrees Offered

Certificate in Psychoanalysis and Psychotherapy

Master's in Psychoanalysis and Psychotherapy

Doctorate in Psychoanalysis and Psychotherapy
Student Population
162
Student:Teacher Ratio
Not available
Tuition
Not available
Acceptance Rate
Open enrollment
We're sorry, there are no schools available for that search