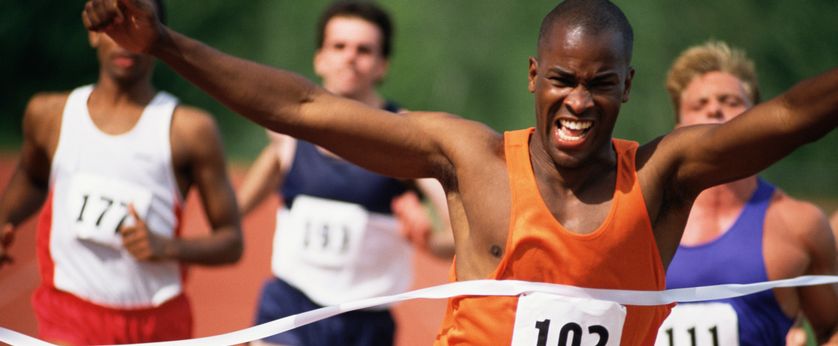 Updated on April 27, 2021
Athletic coaches focus on how to help athletes master the physical aspects of a particular sport, while sports psychologists focus instead on helping athletes improve their mental game. Sports psychologists help both amateur and professional athletes achieve their goals by focusing on the necessary mental skills needed to excel. The field of sports psychology is multidisciplinary and requires a broad base of knowledge spanning psychology, sports science and medicine.
<!- mfunc feat_school ->
Featured Programs:
Sponsored School(s)
Sponsored School(s)
All school search, finder, or match results, as well as colleges and universities displayed as "Featured School(s)" or "Sponsored Content" are advertisers that compensate us for placement on this site. The resources, editorial content, and school evaluations published on this site are developed independent of the schools that advertise here.
<!- /mfunc feat_school ->
What Does a Sports Psychologist Do?
On the Surface
A sports psychologist uses a multitude of tools to help athletes take their game to the next level. They use a variety of applied psychological techniques, including scientific research, observation, and assessment.  Sports psychologists can have a wide variety of clients, whether high school, college or professional teams, to working with individuals, from children to adults.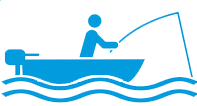 A sports psychologist uses applied psychology methods to help athletes who struggle with anxiety and lose focus, who have lost their motivation and drive, or who may have trouble communicating with teammates, or with controlling their temper. Sports psychologists can also be instrumental in helping athletes overcome emotional trauma after acquiring an injury.
Deep Dive
A sports psychologist is a licensed psychologist with the skills, knowledge, and experience to work with athletes, teams, coaches, and sports organizations. A sports psychologist can be hired by a professional sports organization, secondary or post-secondary schools or by individual athletes. Sports psychologists can also teach at the college level. They study the nature of human behavior in the sports environment in addition to the benefits of mental training on enhancing sports performance.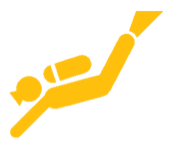 As a psychology subspecialty, sports psychology seeks to study, understand, and improve the psychological factors involved in helping athletes achieve optimal performance. Even when athletes may have the physical skills to perform well on the field, there are multiple factors that may impact their performance. They might be nervous after returning from an injury, they may be stressed about the big game or they may have a tendency to choke under pressure.
Sports psychologists spend years training to identify and treat a wide range of performance barriers such as fear, slumps, and difficulty concentrating. They help athletes and teams develop a comprehensive strategic plan to control nervousness, distraction and anxiety, establish a directed focus and increase self-confidence and self-esteem. These psychologists can offer one-on-one mental training consultations and counseling, small group educational workshops as well as neuropsychological testing. Some clients may benefit from being tested for ADD/ADHD or other learning disorders in order to improve a client's focus and concentration.
Athletic teams as a whole can often benefit from the resources of an effective sports psychologist. The psychologist can help a team improve their chemistry, trust and cohesion, help team members develop their leadership skills, prepare for major competitions, and address performance challenges that may affect the group, such as anxiety and concentration problems. Relationship issues with coaches, team members, and other support systems can also be addressed and resolved with the help of the sports psychologist.
Sports psychologists can operate within the military as Performance Enhancement Specialists or PESs. In this setting, sports psychologists are hired to work with soldiers and their families. They can help soldiers learn how to break down mental barriers on the battlefield and build resilience in the face of adversity. Their families face difficult struggles as well — whether preparing for their loved one to go on yet another deployment or helping them cope with trauma. The PESs also work with combat units to teach team building skills, energy management, imagery management, and other performance-related skills.
Sports psychologists help their clients maximize their performances, increase concentration and focus, and reach personal and professional goals they only dreamed of achieving.
Steps to Becoming a Sports Psychologist
Pursuing a sports psychology degree requires in-depth study of both psychology and physical education. An enthusiasm for sports and athletic performance is expected.
While you may be able to launch a career with just a bachelor's or master's degree in psychology, the majority of sports psychologists hold a doctorate in sports psychology or a counseling-related field.
1Education – You will need to pursue a psychology doctorate, typically a PhD at an accredited counseling psychology program with sports psychology as their specialization.
2Practicum – Most schools and licensing local sports organizations require field research. You may work with a youth sports club or a high school athletics team.
3Licensing – Doctoral program graduates will be eligible for licensure as a psychologist.
4Certification – Licensed psychologists can apply for certification as a sports consultant through the Association for Applied Sports Psychology.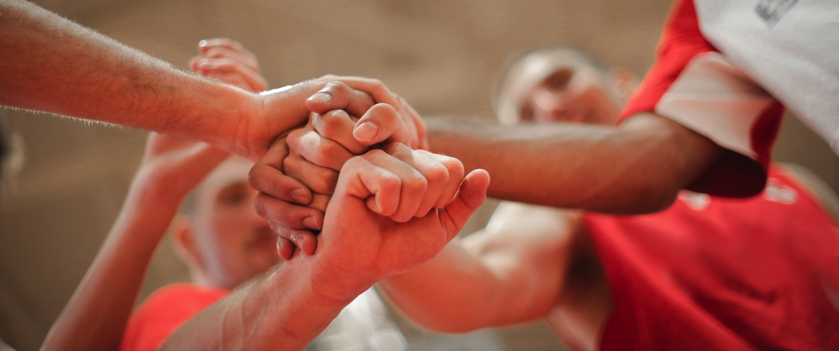 Skills Required to Become a Sports Psychologist
Sports psychologists can work with athletes ranging from synchronized swimmers to football players. You may even be called upon to work with soldiers or business executives. A deep understanding of both physiology and psychology is essential to optimizing physical and mental performance across a diverse field of athletic pursuits.
1An interest in understanding highly differentiated skillsets needed and challenges faced by athletes in dozens of different sports.
2An aptitude for solving multi-faceted and often complex problems facing athletes, from motivation to rehabilitation to leadership and team building.
3Love for travel – If you work with college or professional athletes you need to be where the action is and that may mean across the state or around the world.
4A strong ethical framework is necessary when having to balance the needs of athletes with the sometimes competing needs of the team.
5Thorough assessment skills are critical to identifying, diagnosing and treating issues affecting performance.
6Ability to learn and incorporate a wide variety of treatment modalities, from self-hypnosis to guided imagery and more.
Professional Interview: A Q&A with Sports Psychologist Laura El-Mir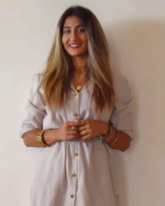 Laura El-Mir has a BA in Clinical Psychology and an MSc in Sport and Exercise Psychology. She is a practicing sports psychologist who helps athletes achieve their full mental and physical potentials.
In her practice she supports her clients by helping them overcome performance anxiety, managing and returning from injury, preparing for competition, managing emotions, team cohesion, coach-athlete relationships, and more.
How did you first become interested in psychology? And specifically sports psychology?
Psychology was a taboo subject in my country, Lebanon, when I was younger. It still is. Individuals who even talk about it would be considered crazy or possessed. Growing up, teens were taught that successful people become lawyers, doctors, and engineers. So I enrolled in law school, started working in a law firm, and was later diagnosed with major depressive disorder. During this time, I learned about the human brain. I realized that mental disorders can affect our daily functioning just as any physical illness. I became fascinated by this discovery, so after recovering from depression, I decided to study psychology to gain more knowledge about the human brain and to help others as much as I can.
I have been an amateur athlete since the age of three. I enjoyed playing all types of sports and only thought of it as a hobby. There weren't enough opportunities for athletes in my country to become professional athletes and that's why I only practiced skiing, swimming, gymnastics, and so many other types for the fun of it. I used to panic before a competition, the thought of performing in front of a crowd scared me. I was also scared of getting injured so I did not have the courage to take risks like other gymnasts. This initiated a constant comparison to others. And if I did not get along with one of my teammates, I would leave the club and search for a new one. I went through so many challenges that stopped me from becoming a professional athlete. I discovered that so many factors could affect my relationship with sports: my parents, my coach, my teammates, self-esteem, pain tolerance, stress and anxiety…
So my mental disorder and my relationship with sport were kind of associated. My therapist suggested that I gradually go back to sporting activities and I started engaging in physical activity such as weightlifting, hiking, riding a bicycle… and it did indeed affect my recovery. I felt good and relaxed when I exercised. It gave me motivation to wake up every day and be excited to do something. This leads us to my college years studying psychology where I came across the psychology of sport and exercise one day and decided that that's the path I want to take because of my past experiences with sports. Unfortunately, this major was not available in my country so I had to study abroad. I knew how much psychology can influence our performance so I wanted to use this to help other athletes thrive, enhance their performance, and improve their overall well-being.
How would you describe sports psychology to someone unfamiliar with the field?
Sports psychology is not the same as personal training. It is not the same as clinical psychology. Sports psychology is the study of how psychology can be used to improve athletic performance and how physical activity can be used to improve mental health. It is not a type of therapy, however it does involve mental skills training based on evidence-based techniques that can enhance performance and improve athletes' overall well-being. An athlete doesn't need to have a mental disorder such as depression or OCD to see a sports psychologist. Just as they work on improving their physical skills, athletes should also work on enhancing their mental skills. The mental game is the key element that differentiates a champion player from a non-champion.
Mental skills training helps athletes become resilient and mentally tough in order to adhere to all situations they might find themselves in. Performing at top level requires a tough mental state to cope with all the pressures and anxieties that come with training and competing. But it's also important to remember that athletes are not superheroes and they might suffer from a mental disorder just as any other person. Whether it's OCD or depression, athletes can use the help of a clinical sports psychologist and therapy to overcome the issue.
What would a typical (pre-covid) workday look like for you?
Working with athletes is different from working with other clients because sports psychologists have to assess and observe athletes, coaches, trainers, support staff, even the entire organization. A typical workday would consist of one-on-one sessions in my clinic. The sessions would consist of performance profiling, needs analysis, thoughts and feelings alteration, and mental techniques training. Each session would differ according to the client's needs. I would schedule some time to observe athletes' interactions and responses during training. Some sessions would require parents' or coaches' involvement. Workshops and group therapy are also essential for the entire team.
How have you managed during this past year through quarantines and lock downs? Have you pursued any special projects to keep you busy?
At first, everything was confusing and I did not know how to approach this problem. So I decided to stay in touch with the athletes using all social platforms. But then, talking to athletes on the phone, I noticed that they were going through their worst phase of their lives because they had to end all physical activities that was what had kept them excited and motivated. They needed emotional support to help them cope with this transition. And the only thing I was able to do was provide online sessions to discuss other coping strategies and provide stress relief sessions. And meanwhile, I contacted several athletes suffering from the pressures of quarantine and the disappointment of not training to conduct an interview. I asked questions about the physical and emotional impact of quarantine and covid-19. I also asked general questions about the stigma surrounding athletes' mental health and the availability of psychological support. The purpose of these interviews was to shed light on the importance of providing psychological support to athletes, since they were also suffering during these tough times. I wanted other athletes to listen to the interviews and know that they are not alone and they can speak up if they are feeling overwhelmed.
I was reading through some of your social media posts and noticed you write a lot about the stigma against athletes reaching out for help and mental support. Why do you think this exists? How can we support athletes better?
As I previously mentioned, talking about mental health or psychology used to be a taboo. It still is, but people are raising awareness regarding this issue. In Middle Eastern countries, we see this stigma way too much. "People who are mentally ill are possessed." If a middle aged working man or woman decides to go to therapy, he or she would be negatively judged and labelled as unstable and crazy. So how are people going to react when they know that an athlete, who is supposed to be "successful, rich, happy and strong" is seeking psychological help? So athletes seeking therapy or mental skills training would be judged by others as weak or vulnerable. And I guess that's what intimidates most athletes from seeing a sports psychologist.
I truly believe that this is unfair and I wanted to do something to raise awareness. Athletes can be capable of so much more if they work on their mental state. Why is it okay to ask for medical help when we get injured, but not okay to ask for psychological help when feeling anxious? I wanted to create a platform to show athletes that psychology is not scary and is not a sign of weakness. It's a smart and courageous step to be able to say that I fell down and I want someone to help me get up. I want them to know that mental health matters, we cannot reach our goals and perform to our full potential if we cannot feel comfortable with our own minds.
Mental health stigmas exist because we were taught ever since we were kids that individuals who do not feel well are different from everyone else. People who were mentally unstable were considered demonic or spiritually possessed. So year after year, societies stereotyped mental illnesses as dangerous. Social media used to portray mentally ill people as serial killers, criminals, disabled, and evil, especially in movies and hence, that's what led to the mental health stigma. But I honestly believe that therapists and sports psychologists are doing their best to end this stigma.
What advice would you give someone who wanted to follow in your footsteps?
If you have a passion for sports and psychology, combining them together would help you on a personal level reach a state of mental toughness, which will in turn allow you to help athletes reach this state as well. Understanding the mechanisms behind sports psychology and applying them can benefit athletes achieve their personal and performance goals. And watching them thrive is in itself satisfactory and thrilling.
Sports Psychology Degree Options
1
Bachelor's
Degree
Your academic career will begin with a Bachelor's degree, typically in psychology. Undergraduate psychology courses focus mostly on the biochemical and biological basis of behavior and mental function. Business and marketing classes are also recommended, as many sports psychologists operate independent practices.
2
Master's
Degree
At the Master's level you will likely be pursuing a sports psychology degree that includes coursework on how psychology influences sports, athletic performance, kinesiology and recovery. Classes provide you with an extensive understanding of the psychology of human movement and performance, particularly as related to sports and exercise contexts.
3
Doctorate
You will need to earn a counseling psychology doctorate with an elective cluster focused on sports and exercise psychology. Your coursework will focus on sports psychology, social psychology of sports and applied sports psychology — and may include a sports psychology practicum, a research project in sports psychology, and/or an internship.
Sports Psychologist Salaries: State by State
While you may get an opportunity to help your favorite professional football team win the Super Bowl or guide an Olympic athlete to a gold medal, most sports psychologists work in more sedate settings. Many sports psychologists work with high school and college level athletes and teams.
Pay ranges vary considerably within sports psychology based on training, education, and area of specialization. Scott Goldman, PhD, director of clinical and sports psychology at the University of Arizona, estimates that sports psychologists who work in university athletic departments can earn $60,000 to $80,000 a year. There are some college salaries that exceed $100,000 per year, though those salaries tend to be linked to schools with football or basketball teams that generate significant income.
Pay ranges can vary considerably within sports psychology based on training, education, and area of specialization. According to the Occupational Outlook Handbook released by the U.S. Department of Labor, the median annual wage in 2020 for psychologists was $82,000.  Some top sports psychologists working for professional athletes earn six-figure salaries, but those positions are hard to find.
In an interview for the American Psychological Association, Mark Aoyagi, PhD, director of sports and performance psychology at the University of Denver suggests that salaries for those in private practice vary significantly. Aoyagi observes that sports psychologists often service niche clients who pay for services themselves. "There is no ceiling to how much you can make, but there is no floor, either," he says.
Job Growth and Career Trends
Employment of psychologists is estimated to grow 3 percent from 2019 to 2029, according to the Bureau of Labor Statistics. This is about the same as the average for all other occupations.
Earnings for sports psychologists vary by location and position. Sports psychologists working for professional sports organizations typically achieve the highest income.
Useful Sports Psychology Resources
Browse All Sports Psychology Programs