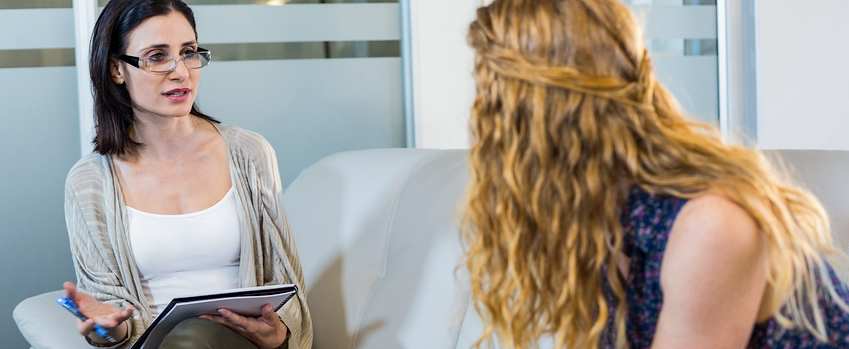 The word "counsel" is often associated with general advice and guidance, but many feel that is an oversimplification of the term. The American Counseling Association (ACA) looks at professional counseling as something more—a "professional relationship that empowers." Those who stand to benefit from the guidance of counselors can be individuals, families or certain groups, such as those who deal with addictions and various aspects of mental health-related issues.
Counselors work with their clients to facilitate an "application of mental health, psychological or human development principles" to accomplish various goals, according to the ACA, which may include:
Career
Education
Mental health
Wellness
<!- mfunc feat_school ->
Featured Programs:
Sponsored School(s)
Sponsored School(s)
All school search, finder, or match results, as well as colleges and universities displayed as "Featured School(s)" or "Sponsored Content" are advertisers that compensate us for placement on this site. The resources, editorial content, and school evaluations published on this site are developed independent of the schools that advertise here.
<!- /mfunc feat_school ->
What Does a Counselor Do?
On the Surface
Counseling psychology is a psychology subspecialty that facilitates personal and interpersonal functioning throughout a person's lifespan. They may assist individuals, families or groups with issues as diverse as family problems, self-image issues and work-related stress. It is one of the most popular psychological subspecialties.
Counseling degrees are the gateway to a rewarding career helping others. Whether you choose to work with community involvement, the private sector or with the various aspects of mental health issues, a master's degree is typically required (at minimum).
Each employer may have additional requirements for education and training and full certification is subject to state or national requirements. Whatever the level of education, it's important to choose an area of specialty that will appeal to your personality and preferences.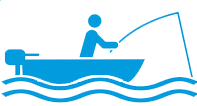 Knowing your area of specialty is not a requirement before enrolling in an undergraduate program. Many students require a few years to find the specialty that best suits them.
Deep Dive
Listening to the problems of others is just the start of what counseling career professionals do. They also assess a patient's needs, source behavioral problems or disorders, and develop plans of action to confront issues. A career counselor may be involved in social work and community involvement at the personal level. They may also be called upon to create policy and aid businesses in the hiring and management of potential or existing employees.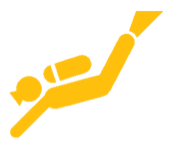 Counseling career professionals are able to assist others and usually possess an enthusiasm for doing so. However, these pros are careful to maintain a professional relationship when interacting with and aiding clients. This aspect of the job is perhaps the most important as counselors often work with deep-seated personal issues and behavioral disorders that can challenge the counselor-client relationship. It also helps to have a genuine affection for people and helping them overcome their problems. Counselors often specialize in guidance and career, marriage and family, mental health, rehabilitation or substance abuse counseling.
Counselors may also work within the context of the community to address areas of need such as housing and crime reduction. They can consult with community leaders to develop an action plan for enhanced resources and community growth. The Boys and Girls Club is one such agency that often employs career counselors in an effort to create programs that benefit children in the community and keep them away from criminal elements.
Human resource departments also often rely on the expertise of a counselor to identify the best candidates for a position or build a better corporate culture. By focusing on the needs of the employee — in much the same way community counselors focus on community—a business can improve morale and increase productivity among those in its employ.
Counseling Career Motivating Factors
Those who possess a counselor's mindset are often motivated into their career choices by the need to help others. And according to the National Institute of Mental Health (NIMH), others desperately need the help. With 25% of American adults past the age of 18 suffering from a mental disorder of some kind and 1/17 of the general population diagnosed with a serious mental illness, the demand is great.
In addition to the demand, the freedom to set one's own hours and work in a positive and uplifting environment help steer candidates toward the profession. A counseling career could mean:
Working for government to develop policies that protect and assist the disabled
Helping at-risk children or disabled adults through social service organizations
Aiding private specialty clinics or building their own practice
With more than 60% of all psychologists working in their own practice, independence can be a rather large motivating factor. However, if you're not interested in mixing the pressures of counseling with running your own business, you can always find work in hospitals and clinics, detention facilities, schools, universities, or rehab centers.
Finding the Best Counseling Program
Not every counseling degree will satisfy the prerequisites that will be required of you for a master's degree program. If you are uncertain about your area of expertise, then you may wish to pursue undergraduate work in basic counseling or psychology. Remember, post-graduate work is generally required for a higher paying job in the profession. These two areas will generally translate to all 50 states when you get ready to pursue a higher degree of learning.
When considering a program for your counseling degree, develop a plan. Some things to take into consideration are…
1Learn the length of time it will take to receive your degree
2Hone in on an area of specialty, such as school counseling or marriage and family
3Enquire about internship programs to receive necessary hands-on training
4Determine how far your degree will reach – will it be recognized in all states?
5Consider the amount of professional development required after receiving your degree
6Look at all possible fees for licensing exams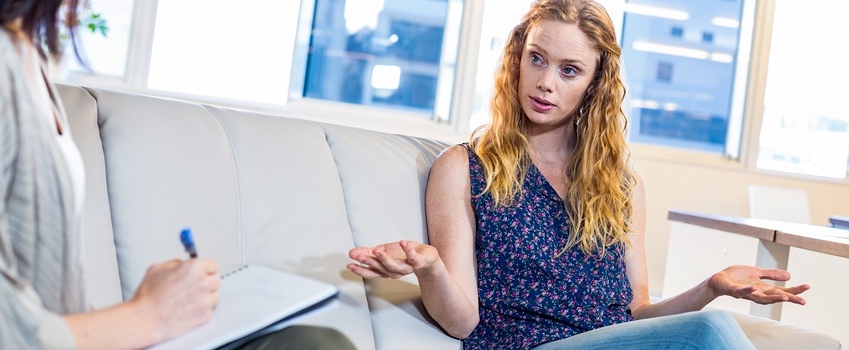 Choosing a Counseling Speciality
Counseling degrees are generally pursued by people with a strong desire to help others, but certain candidates work best within specific areas of expertise. Below are some of the more popular specialities for counselors to pursue. Knowing who you want to help is the first step to determining a more specific counseling degree program.
If you are still having trouble finding the right area, you can always specialize in a general program for mental health and then use internships and hands-on training to find the path for you.
1Social workers and school guidance counselors have the opportunity to help children and teens, often in a school setting
2Career counselors may work with young adults, college students, or careers-in-transition to help them find the right career path
3Those who work in clinics or nursing homes have the opportunity to assist clients who are disabled or elderly
4Many rehab centers will focus your talents on individuals with specific behavioral or psychological needs
5Marriage and family counselors need to be able to work within complicated relationships without taking sides
6Pastoral counselors focus on spiritual and emotional health, working both one-on-one and with larger groups
Counseling Degree Options
Counseling Master's Degrees
Counseling Master's Degrees at a Glance
The MA (or Master of Arts) degree requires completion of a thesis and is a preferred choice for those who pursue basic counseling or psychology. This area focuses more on the emotional and psychological areas of client relationships as opposed to the similar MS (or Master of Science).
As an MS graduate, you will focus on a similar path as it relates to human services, such as career counseling or developing treatment plans for those suffering from psychological or mental disabilities. The MS will not require completion of a thesis.
The MEd (or Master of Education) degree focuses on counseling aspects important to the world of education. School guidance and career counselors are among the most common graduates here, while those with a MSW (or Master of Social Work) are said to be the most versatile.
For the late bloomers having trouble with specialization, this is perhaps the safest option because each state recognizes it. Final licensing requirements rest with the state of your residence.
Beyond the Counseling Master's Degree
When deciding on a program that best suits you, it is important to ask lots of questions. Meet with the overseers of each program and acquire the basics: How long will the program take to complete? Will your degree transfer across state borders? How difficult are internships to obtain? What options are available for coursework—online, on-campus, hybrid?
Once you have acquired the master's degree of your choice, it is time to move beyond the education to practicality. Doing so means finding a specialty that suits you best. One day your degree may qualify you for a position as a mental health counselor working with children or adults with disabilities. You may be able to diagnose, repair and save families and marriages. You could even help someone beat addiction. The power is yours, and it starts with a single step forward for your education.
Counseling Doctorate Degrees
Counseling doctorate hopefuls choose an area of specialization for their careers. Doctorate degrees in counseling are available in three forms:
PhD (or Doctor of Philosophy): The PhD does not necessarily have anything to do with philosophy itself. Within the context of the educational forum, it applies to an individual's journey for knowledge within a particular field of study.
PsyD (or Doctor of Psychology): The PsyD is a bit more focused in his or her pursuit of study. This particular specialty emphasizes the psychological components of social work, community involvement, and even growth within the private sector. These candidates prefer to focus on the scientific aspects of how the mind works.
EdD (or Doctor of Education): Those who pursue an EdD may prefer the academic aspects of the counseling profession. Contributions may be made to research studies and to elements of the education profession such as school guidance counseling.
All these areas lend credibility with the public to the work performed. With a counseling doctorate, you are recognized as a master of your field.
Counseling Doctorate Opportunities
At the very least within the counseling profession you will need a MA, MS, or MSW in order to earn a living at your craft. Most states are in agreement that a simple bachelor's degree, while necessary, is but a stepping stone within the counseling profession. Those who further their education and pursue doctorates, however, enjoy greater career opportunities and a significantly higher earning potential than their master's degree counterparts.
According to the Bureau of Labor Statistics 2010 report, counselors who obtain their doctorates may earn as much as $65,000 or more per year working for schools, rehabilitation centers or hospitals and clinics. Those who go into private practice can earn considerably more, prompting close to two-thirds of the profession to set out on their own at some point in their careers.
Other contributing factors to the pay schedule of counseling doctorate candidates include field of expertise and city of practice. Those working within the healthcare and education sectors often earn more as do practitioners in high population areas.
Key Differences in Counseling Doctorates 
The PhD program is often very limited in quantity of students it will select. The emphasis in this area is a mix of clinical training and research resulting in a well-rounded program that adequately prepares most candidates for life after graduate work.
The PsyD program, one of the newer offerings, emphasizes clinical training over research, and is not as competitive as its PhD counterpart. The EdD program is managed by the education department with all areas of expertise channeled through that medium.
Most programs will require some form of oral or written dissertation and generally take two to four years to complete. Under normal circumstances, a candidate would take four years to complete undergraduate work and another two-to-three years to obtain a master's degree. Total education may take as long as 11 years to complete.
Online Counseling Degrees
Online counseling degrees are quickly becoming one of the most popular forms of higher learning for those with an interest in behavioral issues, community involvement, social work and the various other specialties within the counseling field. Over the years, distance learning has improved in efficiency and quality of education.
Nevertheless, before pursuit of an online counseling degree begins, the candidate should check with individual states to determine whether or not it will meet licensing criteria. Not every state recognizes these programs, but for those that do the coursework is a fast and reliable alternative to the traditional classroom setting.
The good news for fans of distance learning is that when pursuing a master's degree, online coursework may be useful in fulfilling prerequisites for entry into an accredited program.
It is important to note that, when pursuing a master's program online, you will still need to set up and complete a qualifying internship for your field of study. See your state's licensing and certification requirements before moving forward.
Online Counseling Degrees for Psychology
Three master's programs are offered online for counselors: Master of Arts (MA), Master of Science (MS), and Master of Social Work (MSW). The MSW is typically a good degree for those uncertain about areas of specialty, which can be determined as early as the undergraduate level or as late as the internship.
Online certificate courses for counseling and psychology may also be beneficial to those looking to add credentials and move into more than one field of expertise.
Online programs such as a PysD (Doctor of Psychology), EdD (Doctor of Education), or a PhD (Doctor of Philosophy) will also aid you toward full certification, but you must still complete internship requirements, which means recording work hours under the supervision of a professional. From there, you will qualify for a licensing exam that enables independent practice.
Counseling Degrees and Hybrid Classes
Much has changed in the educational environment. While it used to be difficult if not impossible to work while you pursued the final educational requirements of your master's degree coursework, hybrid classes provide the freedom to work and study while still enjoying the quarterly benefit of meeting on-campus with an instructor who can guide you through the complexities of post-grad work. These classes are one of the most flexible developments since the advent of the online degree program.
Browse All Counseling Programs