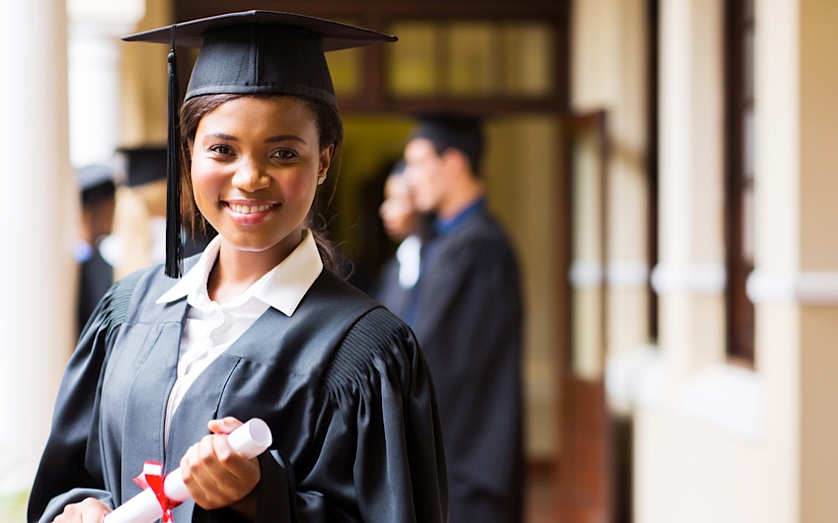 Pursuing a Master's Degree in Psychology
Maybe you're a recent graduate with a bachelor's degree or perhaps you're considering going back to school to pursue a new career. Psychology can be an exciting field, especially as you learn more about the varied possible fields and the many different ways you can apply your master's in psychology degree in the workplace.
When you're ready to pursue a psychology master's, it's important to choose an area of specialization and determine whether you want to work in a clinical, educational, research or business setting. To get into a psychology graduate program, you'll typically need to have completed the Graduate Record Exam (GRE) with the required passing score, while having maintained a solid grade point average (GPA) at an accredited university for undergraduate work.
<!- mfunc feat_school ->
Featured Programs:
Sponsored School(s)
<!- /mfunc feat_school ->
You can be accepted into a master's degree in psychology program if your bachelor's is in another area, but it's important to have undergraduate psychology classes on your college transcript. Once accepted into a program, expect close to 60 hours of coursework, which will vary by institution and state standards. Many universities require at least a one-year internship, while some will also expect a master's thesis. Some universities stipulate both.
There are a lot of things to consider when deciding on a master's degree program in psychology and we hear from many students asking questions about their options. Below are the top five most frequently asked questions about psychology master's degrees. We hope these answers will help you as you develop your own educational plan!
What Can I Do With a Master's Degree in Psychology?
While the highest paid jobs and most flexibility in the workplace are reserved for those who have earned a doctorate degree, master's degree holders still have many options when looking for employment.
Traditional career paths with a master's in psychology include:
| Occupation | 2019 Median Pay |
| --- | --- |
| School and Career Counselor | $57,040 |
| Survey Researcher | $59,170 |
| Human Factors Engineer | $91,410 |
| Marriage and Family Therapist | $49,610 |
| Mental Health Counselor | $46,240 |
| Substance Abuse and Behavioral Disorder Counselor | $46,240 |
Of course, your particular job prospects will depend on the area in which you live as well as the focus of your degree, but in many states a master's degree will allow you to provide clinical psychology assessments under the supervision of a licensed psychologist.
If your degree has focused more on the research of how the human brain functions, a master's degree can get you into many research-based positions, such as a research or lab assistant. Many psychology master's degree holders also find themselves in writing positions, working for blogs or online magazines (all that writing you do as a student should pay off, right?).
As with any degree, especially in a field like psychology that often expects a doctorate for full independent practice, you may have to think outside the box when considering your job options.
Some interesting uses of your psychology master's degree may be:
Public relations manager

Human resources manager

Child care manager

College recruiter

Market researcher

Data analyst

Employee trainer
But, in all honesty, many students with a master's degree in psychology do plan to continue their education and pursue a doctorate in psychology at some point in their career. Why? The numbers don't lie. Depending on the focus of your degree, earning a PhD can increase your overall earning potential by as much as 60%.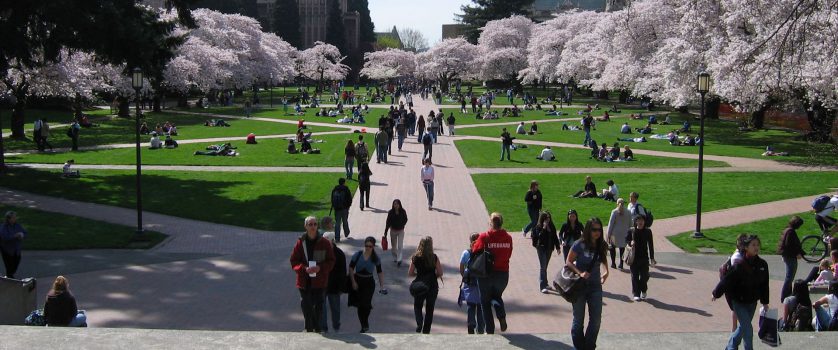 Do I Qualify for a Master's Degree Program in Psychology?
Most jobs in the psychology field require at least a master's degree (and many require a doctorate), so a bachelor's degree is often just a stepping stone to graduate school. However, that doesn't always mean that you need a bachelor's in psychology before you can apply to a master's program.
Of course a bachelor's in psychology can help! If your undergraduate degree is in a field other than psychology, you'll want to be able to make an argument that your degree will still aid you in your master's work (for example, if your bachelor's degree is in finance and you are interested in studying business psychology at the master's level, you can point out how your finance background can assist you in studying business psychology).
Another thing to consider is how to make your application stand out! Depending on the program, school and field of study you're interested in, many graduate programs can be very competitive. Just having a bachelor's degree and a stellar GPA may not be enough. Consider doing volunteer work as an undergrad or pursuing a certificate or associate's degree in a psychology specialty that you're interested in. Round out your studies with electives in a related field (for example, if you plan to pursue a master's degree in forensic psychology, consider taking legal or law courses as an undergraduate).
Extracurricular and sports activities can also help make your application shine. And never underestimate the importance of sports scholarships!
How Long Does a Master's in Psychology Take?
A master's degree in psychology is generally going to take about two to four years to complete, but there are obviously a lot of factors that could change that timeframe. Will you be a full-time student or will you be working as well? Do you have a family to care for? Will you be pursuing a certificate in a related field while working toward your master's degree?
The exact path will vary for each individual, but here is a typical timeline and to-do list for prospective psychology master's students:
1Take the Graduate Record Exam (GRE)
2Consider joining the American Psychological Association (APA) for support, resources and maybe even grant or scholarship opportunities
3Research schools and find the programs that are the best fit for you
4Decide on a psychology specialty or area of focus
5Submit applications, collect letters of reference, complete your application essay etc
6Apply for financial aid if necessary
7Begin general and specialized course work in the first year of your program that focus on practical skills in your field
8In the second year, you'll usually be asked to write a thesis and gain work experience through an internship program
9Consider applying to be a research assistant or volunteer at local clinics to gain more hands-on work experience
10Complete your course work
What is the Difference Between an MA and an MS in Psychology?
Students entering a graduate program for a master's degree in psychology can choose from a Master of Arts (MA) or Master of Science (MS) degree. In a nutshell, an MA degree will focus more on the practice of psychology (counseling, social work, clinical psychology, etc) whereas an MS will focus more on the science of psychology (how does the brain function, what is the connection between society or culture and our actions, etc).
So, if you are interested in becoming a practitioner and see yourself working directly with people in a clinical setting, the MA is most likely your preferred route. On the other hand, if you feel drawn to research or teaching, an MS would work better for you.
Master's
of Arts
Degree
How do you know if a Master's of Arts (MA) in Psychology is right for you? MA psychology students may find themselves specializing in:
applied behavior analysis, counseling, social work, child psychology or human services
Master's
of Science
Degree
How do you know if a Master's of Science (MS) in Psychology is the better option for you? MS psychology students may be more interested in:
developmental, experimental, cognitive, forensic or neuropsychology
Of course, some students may have interests that overlap. If this is the case for you, look for programs that allow for interdisciplinary work or consider pursuing a certificate in a related field along with your master's degree.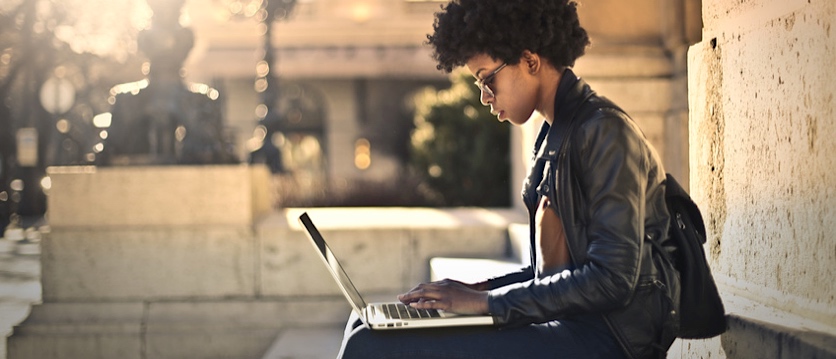 What Financial Aid is Available for a Master's Degree in Psychology?
If you plan to use financial aid to help fund your master's degree, you will need to apply for it using the Free Application for Federal Student Aid (FAFSA). This form will determine what types of financial aid are available to you. Depending on your financial situation, you may receive loans or grants offered by the U.S. government as well as nonprofit organizations and other companies. There are also opportunities for work-study, assistantships, and scholarships available for students pursuing a master's degree in psychology.
Financial aid awards are need-based and it is required for the school you are attending to be accredited. Even students earning a master's degree in psychology online are eligible for financial aid, as long as it is through an accredited institution. As a graduate student you will most likely be considered an independent for financial aid, which can help your chances of receiving loans. You can find grants and fellowships available to graduate students of psychology offered through the National Science Foundation and National Institutes of Health.
Along with grants and loans provided by the federal government, you may be eligible for financial aid through your state and school. These may be based on your financial needs but are sometimes related to your field or to encourage diversity. Contact your school's financial aid office to learn about the grants and loans available at your institution and in your state.
Other types of financial aid available include fellowships and work-study programs. This can involve doing research or working at your school to help cover your tuition and living expenses. Teaching and research assistantships are often available to graduate students, which can also give you some experience in the field of psychology.
Your school and state as well as many psychological organizations may offer scholarships specifically for students working toward a master's degree in psychology. You can contact your state's psychological association to find more information on available scholarships. The American Psychological Association, American Psychological Foundation, as well as many private foundations related to psychology offer grants and scholarships to psychology students pursuing graduate degrees.
What Accreditations are Important When Looking for a Master's in Psychology Program?
When looking into programs for a master's degree in psychology, it is important to look for programs and institutions that are nationally and regionally accredited. This means that private educational associations as well as the U.S. Department of Education and Council for Higher Education Accreditation (CHEA) have approved the program. Accreditation is usually required for students seeking financial aid and for those seeking state licensure.
Private educational associations known as accrediting agencies set the standards for accreditation to ensure that the education provided by an institution is of acceptable quality. While the U.S. Department of Education and CHEA are not accrediting agencies, they oversee this process. Accredited schools are often recognized by both the U.S. Department of Education and CHEA. You can search their websites for schools to find out if your institution's accreditation is recognized.
For a master's degree in psychology, look for accreditation from the Masters in Psychology and Counseling Accreditation Council (MPCAC). If you plan to specialize in counseling, you should also look for accreditation from the Council for Accreditation of Counseling and Related Educational Programs (CACREP). Likewise, if you are interested in a career as a marriage and family therapist, check that your program is accredited by the Commission on Accreditation for Marriage and Family Therapy Education (COAMFTE). You can search for accredited schools on these accrediting agencies' websites.
What Professional Organizations do Psychologists Belong to?
Even after graduating with your master's degree in psychology, there are a number of organizations that exist to support psychologists throughout their career, including:
The American Psychological Associations (APA)
The Association for Psychological Science (APS)
The National Alliance of Professional Psychology Providers (NAPP)
Many of these organizations provide members with the latest research in the field of psychology as well as opportunities for professional development and networking. Organizations also promote an understanding of psychology to the public and advocate for the use of and support of psychological sciences in public policy.
The American Psychological Associations (APA) is one of the most well known psychological organizations. Their website contains a library of research and resources for psychologists, professional development opportunities, a job board and articles related to psychology.
The Association for Psychological Science (APS) also provides research and has a job board on their website, and their magazine the Observer covers the latest research and methods in the field.
While the National Alliance of Professional Psychology Providers (NAPP) is mainly focused on the doctoral level, they can also be a useful organization to check out for research, education and employment opportunities.
There are also organizations focused on different specializations in the field of psychology. For instance, the American Association for Marriage and Family Therapy (AAMFT) provides students and professionals with research, professional development and employment opportunities related to marriage and family therapy.
Similarly, the National Association of School Psychologists (NASP) connects students with mentors in the field, while also offering plenty of resources like research and professional development information on their website. Both of these organizations can be a great way to network with others in your chosen field.
Can I Study for a Master's Degree in Psychology Online?
Yes! Online degrees are flexible and allow you to study when it's most convenient for you and at your own pace (which actually means that many online psychology students finish their degrees early).
Many online schools allow for asynchronous programs, meaning that you can access class materials and lectures that have been pre-recorded whenever it fits your schedule (class lecture at 2am on a Saturday? Why not!). Other schools may require a certain number of synchronous classes where you will be expected to stream live lectures and work with students or professors at specific times.
Another consideration before enrolling in an online program is the technical aspect. Do you have the requisite computer and software to access the materials? If not, look for programs that provide their students with the devices they will need.
Even though online master's programs can be done through your computer, do keep in mind that as a psychology major you will still most likely be working hands-on at some point during your program. Internships and supervised field work are more often than not going to be part of your degree program, no matter where (or how) you study.
Browse All Master's Degree Programs
SaveSave
SaveSave
SaveSave