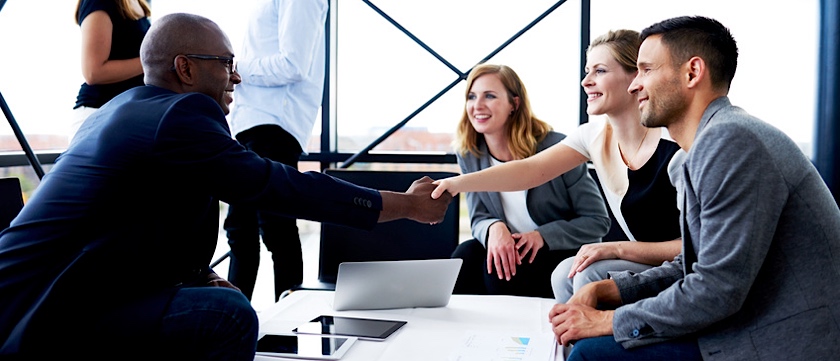 Career counseling is a psychology subspecialty that assists people in making self-assessments about vocational interests and abilities, in job search skills and in interviewing and negotiating. While often thought of as being for college students, career counseling is appropriate for anyone making decisions about their career.
If you plan to pursue a career counseling degree, then you must be prepared to aid students of all levels. Whether working in a grade school, high school or college career center, your expertise is necessary for helping students find a productive place in society.
The guidance and career counselor shares student advocacy as a major goal, but their services are also available for individuals and organizations. At an organizational level, you will find them working mostly with employee placement agencies and your state's unemployment division.
What Does a Career or Guidance Counselor Do?
As a guidance counselor you will focus on three key areas of student development: ability, interest and personality. Using aptitude assessment tests, interviews and personal counseling sessions you will help students find an educational path to a career suited to them.
Organizing career growth functions such as education programs, information centers and career day events are other duties that may be required. Younger students can also benefit from your support with academic guidance, behavioral issues or disabilities and other issues the student may be facing.
The career counselor functions in a similar capacity, but is more commonly found at higher levels of growth and development. Career counseling responsibilities include helping clients find their next moves within the context of educational background, employment past, special skills, interests and personality traits.
These professionals incorporate aptitude and achievement tests to help employees or college students determine their next life steps. Aiding in the development of job search skills and resumes is more common at this stage. A career counselor may also assist employees in dealing with stress at work, job loss and other career transitions.
Guidance and Career Counselor Salary Outlook
The Bureau of Labor Statistics reported in 2014 that earnings data mostly favored those working at the elementary and secondary school levels. Median annual earnings at this stage were $57,800, an increase of more than $6,000 from the overall median. While the 10th percentile earned less than $29,360 per year, those in the 90th percentile brought in around $82,330. Annual medians per job specialty are as follows:
Elementary, secondary schools: $57,800
Junior colleges: $50,440
Colleges, universities, and professional schools: $43,980
Vocational rehabilitation services: $35,220
Obtaining a Career Counseling Degree
School guidance counselors must meet state certification requirements in all 50 states. Most who choose this profession have a master's degree with an additional two years of practical experience in a supervised environment. A teaching certificate and hands-on experience in a classroom setting is also preferred.
Likewise, career counselors must earn a master's degree and then put in a minimum of two years clinical experience in a supervised setting. Check with your state for specific requirements, but prepare to pass a state-sponsored examination once attaining your master's degree. Yearly educational requirements may also be necessary for the upkeep of your certification.