How Much Do Therapists Make?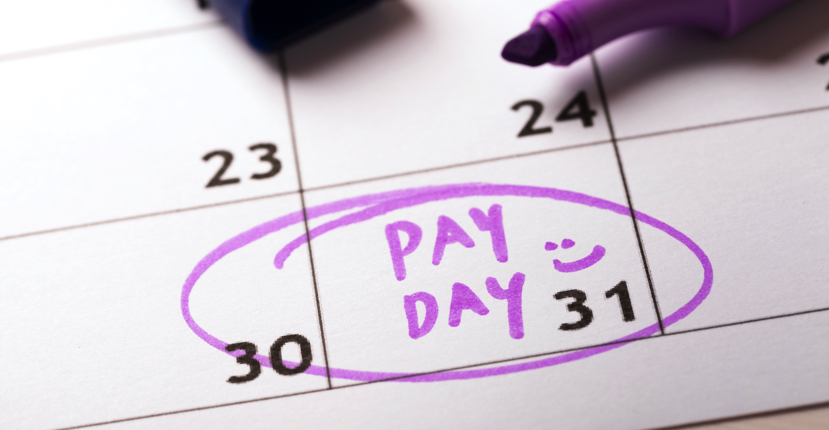 Are you planning to pursue a career as a mental health therapist and wondering how much you'll make? Maybe you want to know what the most promising careers in mental health therapy are and whether you can make a living helping people.
We have compiled eight of the most common and in-demand mental health therapist careers and analyze how much they earn annually. We'll also look at licensing requirements and include resources for each career listed below.
1. Psychotherapist, $62,841/year
A psychotherapist helps patients overcome life's personal and professional mental health issues. If you feel stressed and can't put a finger on what's causing it, a psychotherapist can help.
To become a psychotherapist, you must start by earning a bachelor's degree in psychology from an accredited university, followed by postgraduate or a master's degree in psychotherapy. The next step will be to accrue a required number of hours in clinical experience before applying for a license to practice in your state.
Psychotherapists in 2021 can expect to earn an average of $62,841 per year in the U.S. However, several factors may influence these figures, such as your work experience, education, and geographical location.
2. Marriage and Family Therapist, $54,590/year
As the name suggests, a marriage and family therapist helps couples and families to overcome interpersonal issues by identifying and solving problems in their relationships. If one of your family members is suffering from a mental health issue, a marriage and family therapist may be able to help them. Moreover, they can also help you deal with the situation and cope with the stress.
If you wish to become a marriage and family therapist, you must first get a bachelor's degree in psychology. Upon successful completion, enroll in a master's program in marriage and family therapy or counseling psychology. According to the American Association of Marriage and Family Therapy, you will need to prove supervised clinical experience for a certain number of hours.
As of 2019, the U.S Bureau of Labor Statics (BLS) states you can earn an average salary of $54,590 as a therapist in this area.
3. Child Therapist, $87,450/year
A child therapist, also known as a child psychologist, treats children with emotional, mental, and behavioral mental disorders. These are highly-trained professionals with numerous hours of clinical experience on their resumes.
If you wish to become a child therapist, you can work in a private practice, school, or medical clinic. However, you will need a doctoral degree and additional postdoctoral work to qualify.
You must also have at least one to two years of professional clinical work experience and obtain a state license to practice as a child therapist. As of 2019, the Bureau of Labor Statistics reports that a child therapist can expect to earn an average salary of $87,450 per year (similar to a clinical, counseling, or school psychologist).
4. Behavioral Therapist, $60,000-$90,000/year
A behavioral therapist helps people overcome their self-destructive behavioral issues. As a behavioral therapist, you will be treating people suffering from cognitive disorders such as autism, ADHD, anorexia, or dyslexia. You may also work with people suffering from substance abuse issues and obsessive-compulsive disorder (OCD).
Becoming a behavioral therapist requires a minimum of a bachelor's degree in psychology or a similar field. Upon completion, you can work as a behavioral disorder counselor. If you wish to obtain a state license, you will need a master's degree in counseling or psychology.
The licensing requirement may vary by state. However, the standard requirements are, earning a master's degree and accruing supervised clinical experience of 2000 to 4000 hours. As a fully licensed behavioral therapist you can expect to earn between $60,000 and $90,000 per year.
5. Cognitive Behavioral Therapist, $46,000/year
CBT or Cognitive Behavioral Therapists deal with treating people suffering from depression and anxiety due to negative thinking. However, this is more of a therapeutic approach rather than a psychological look into the client's past and life history.
There is no licensure requirement to become a CBT therapist. However, if you want to take an academic pathway to become one, you can earn a CBT certification by training at any Cognitive Behavioral Therapy Institute. Cognitive Behavioral Therapists can expect to earn up to $46,000 per year.
6. Art Therapist, $30,000 to $95,000/year
An art therapist is someone who uses art as a supplement to their therapy approach. However, art therapists gain a specific degree to practice in their field and use several mediums as part of their therapy approach.
Art therapists help clients explore and resolve their mental health issues by using visual arts. Art therapists often encourage their clients to use art to express themselves if they cannot do so by articulation.
There are several education requirements to become an art therapist. Here are three principal pathways you can choose from.
Board-Certified Registered Art Therapist
Registered Dance Movement Art Therapist
Board-Certified Music Therapist
7. Sex Therapist, $56,000/year
A sex therapist is a qualified counselor or a healthcare professional helping people with their sexual issues. You can also be a doctor with extra training in helping patients with sex-related matters. As a sex therapist, you will use talk therapy as your primary treatment method.
The core purpose is to identify the issues affecting your client's or patient's sexual difficulties.
You will need at least a Master's degree in Psychology, counseling, or a related field. To be a sex therapist, you will also need to obtain AASECT certification; however, you must hold a state license before appearing from an AASECT exam.
As a sex therapist, you can expect to make $56,000 per year.
8. Trauma Therapist, $79,500/year
A Trauma Therapist works with people dealing with their traumas. You will be dealing with clients from all age groups. The conditions you will treat as a trauma therapist include substance abuse, Post-Traumatic Stress Disorder (PTSD), Post-Partum Depression (PPD), etc.
You have to be mentally very strong as your clients will belong to a wide array of backgrounds and may have very difficult stories to tell. These people include children with sexual or physical abuse history, accident victims, domestic abuse survivors, sexual assault survivors, and war veterans.
To become a trauma therapist, you must earn a graduate degree in psychology. Upon completion, you can expect to earn approximately $79,500 per year as a trauma therapist.