Earning a marriage and family counseling degree provides you with the opportunity to work with married couples and families who are trying to repair their relationships. Through therapy sessions, you will open the lines of communication between individuals so they can have more productive discussions. It many instances, counselors help couples avoid divorces.
<!- mfunc feat_school ->
Featured Programs:
Sponsored School(s)
<!- /mfunc feat_school ->
What is Marriage and Family Counseling?
Marriage and family counseling is a psychology subspecialty that uses family systems theory, principles and techniques to work with families, individuals and couples. They attempt to modify their clients' perceptions and behaviors and enhance communication and understanding among family members. Their role is to help stabilize familial relationships and prevent family and individual crises.
The support that families and married couples lend to each other during times of hardship can be an uplifting guide through the maze of life, but even the closest individuals may have problems that require outside assistance. Behavioral issues in children and adolescents are only one factor that can put a strain on the family unit. Emotional issues and poor habits can also get in the way. To help navigate these pitfalls, more people are turning to qualified marriage and family counselors to help deal with inner conflicts and turmoil, so that the focus of life can get back to enjoying and helping each other.
What Does a Marriage & Family Counselor Do?
Counselors for marriage and family issues do not focus on relationship participants individually. Rather, they prescribe treatments within the context of the family or marriage unit. By analyzing and evaluating the roles of each person within the family, it becomes easier for marriage and family counselors to see where issues occur and schedule a plan of attack for finding long-lasting solutions.
For example, as a child moves from adolescence into puberty, hormonal changes can cause a variety of conflicts as the child struggles to find an individual identity. Marriage and family counselors can help parents to understand the changes their children are going through, and can recommend parenting techniques to break down the generation barrier that exists.
Other issues for which a marriage and family counselor may offer advice or treatment include bereavement, domestic violence, anger management, infertility, infidelity, sexual dysfunction, and substance abuse. Additionally, counselors can treat mental health issues such as depression.
Professional Interview: A Q&A with Lia Huynh, Licensed Marriage and Family Therapist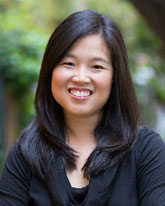 Lia Huynh, LMFT, is a relationship counselor and therapist serving the Milpitas, San Jose and Fremont areas. She has over 15 years experience working with couples to help them find happiness and balance in their lives and relationships. Lia also works with individual counseling, Christian counseling, and counseling for Asian Americans.
We had the opportunity to talk to her about her decision to become a counselor, what her job looks like, and what advice she would give to others considering marriage counseling as a career.
You can learn more about what she does and the services she offers on her website, liahuynh.com. Her blog is also very much worth checking out!
How did you first become interested in counseling? And specifically relationship counseling?
I was always the person growing up that people would come to when they had problems. In my senior year of high school, I signed up for AP Chem and knew by the first week that I would fail the class, not to mention I hated it. So I dropped out and didn't know what to take. I saw "peer counseling" as an option and decided to go for it even though none of my friends were in it and no one had heard of it. It ended up being a class for the slackers who wanted an easy A but I loved every minute of it and I think I was the only one in the class who took it seriously! My teacher said I had a "knack" for it and asked me if I had ever considered doing it for a living. "For a living?!?" I had no idea people even did this as a job. At that point, I decided I was going to research the psychology field. When I got to UCLA as an undergrad, I considered doing the "prestigious" thing and going into research with a PhD, but I tried it as an undergrad research assistant and hated it. I wanted to work with people and help people, not work with numbers in a lab. So I decided to go for my master's. The rest is history.
As for relationship counseling, it wasn't the first thing I thought about. I was young when I entered this field (the median age of entry into this field is 50's; I went straight from undergrad), and so I really wanted to work with teens, and I did and loved it. As I got older and had kids, and worked through a lot of my own relationship issues with my husband, I realized how hard it is (even as a therapist!) to have good communication and work through issues, but we wrestled and got through. We found so much satisfaction in getting through our own hurdles and enjoying the "fruits of our labor" that I wanted to do that for others. I also realized that it is very challenging work that I really enjoy! Not a lot of people enjoy hearing two people argue, but I think I had learned from my own experience how to dissect communication patterns and felt a sense of mastery over it. And as a result I was really good at helping others do the same. Not to mention that I came from a divorced family with lots of remarriages and dysfunctional relationships and know as a child how unstabilizing that is, so I had a personal reason to help couples stay together and work together to have a healthy marriage or relationship.
How would you describe marriage and family therapy to someone unfamiliar with the field?
When two people come to you for therapy, they hardly know what is going on. Their minds are in chaos. They know they are angry and hurt towards someone that they love very deeply. And they don't really know how they got there and how to get better. My job is to help diagnose what is happening. And I'm not talking who's right and who's wrong, because that is why the couple is stuck. They are stuck in "you're right, I'm wrong." I am dissecting their relationship patterns, dissecting their communication. And then giving clients tools to make it better. Tools so that both partners' needs can be met. It doesn't have to be my way or your way. It can be "our" way.
What would a typical workday look like for you?
A typical workday looks like answering calls and emails from potential clients and doctors, etc, finishing up paperwork and letters that clients need, and just preparing for my upcoming sessions. Other days I will do some marketing activities like reaching out to potential referral sources or posting on facebook. I will then usually see about 6-7 clients per day.
Have you seen a higher need for relationship therapy during the pandemic? How have people been coping through the past year?
It's been hard for everyone. I think especially for families in my area (SF Bay Area) where there are many two parent households, and kids doing distance learning, it has been stressful for everyone to juggle everything. Pre-pandemic, two parent households needed to rely on outside sources like parents, in-laws, and daycare (and of course school). The stress and uncertainty, along with the lack of help has put a strain on a lot of relationships. People have been coping in different ways. People are doing a lot of hiking and watching Netflix, cooking and spending time with immediate family. The clients I serve are mostly driven, career- and success-oriented couples, so they are used to having very high goals and reaching them. My advice to them has been to focus on just getting through right now. Nothing is worth losing your own sanity or your relationship with your loved ones.
What advice would you give someone who wanted to follow in your footsteps?
For me, I can't see myself doing anything else. I love what I do and feel very blessed to make a living helping others. To be a good counselor, you have to be okay with sitting in pain and/or anger with your clients, and this is very counterintuitive to our culture which tells us to numb our pain or just "be happy." Many people go to therapists because so many people in their lives don't have the capacity to hold others' emotions. So we have a very special and important role. It's also important that the care that we give to our clients is the same care we give to ourselves. We need to listen to our own advice, work on our own relationships and our own mental health and growth, and take care of ourselves, because we can only direct our clients as far as we've gone. And never think you have all the answers just because you have the degree. Your clients will be your greatest teachers and we need to come with humility before our clients, as partners and as humble guides, knowing that we will learn something along the way.
What Qualifications Do I Need to Earn a Degree in Marriage and Family Counseling?
Before you apply for a master's degree program in marriage and family counseling, you should obtain a bachelor's degree. No specific major is required. However, you should have completed courses in human development and should have some knowledge concerning the fundamentals of counseling. Many people who study psychology or sociology decide to pursue a marriage and family counseling degree.
How do I Become a Marriage and Family Therapist?
Following undergraduate studies, a marriage and family counselor can earn a master's degree with just two to three years of coursework. Primary areas of study for marriage and family counselors include human sexuality, human growth and development, group therapy and counseling theories.
Additional studies are needed for adolescent psychology, marriage and family systems, and principles and techniques of counseling. Marriage and family counselors also learn how to deal with substance abuse issues and how to apply theories of psychotherapy to patients. One or more elective courses must accompany the state-sponsored curriculum.
While requirements vary from state-to-state, most will require that you follow your marriage and family counseling degree with a practical internship under the guidance of a practicing counselor before an independent practice may be pursued. These can be earned by volunteering with charitable organizations, private practices, or other agencies that offer mental health services. You must be supervised by a licensed marriage and family counselor, psychologist, or social worker. This internship can take a half-year or more to complete during the student's final year of study.
What Can I Do With a Marriage and Family Counseling Degree?
After you graduate with a degree in marriage and family counseling, you can pursue a job that is related to marriage and family therapy, as well as a variety of  other areas in counseling. For instance, with appropriate licensure, your degree can prepare you to hold a position as a substance abuse counselor, school counselor, or mental health counselor.
Where Do Marriage and Family Counselors Work?
Marriage and family counseling professionals can work in a multitude of settings. For instance, they can work in a private practice, an adoption agency, a school, or community health center, or a similar organization.
Licensing and Certification Requirements for Marriage and Family Counselors
When formal education is completed, you must pass an exam to become licensed. For a specialty certification, you will need to take a test through the National Board for Certified Counselors.
What Accreditations Should Programs for Marriage and Family Counseling Have?
It is essential to pursue a degree through an accredited program. Since regional accreditation standards are often more rigorous than national standards, many students will require regional accreditation. An acceptable program must be accredited by the Commission on Accreditation for Marriage and Family Therapy (COAMFTE) to be eligible for MFT licensure.
In some states, the Council Accreditation of Counseling and Related Programs (CACREP) plays the same role as the COAMFTE. CACREP is well-respected, and it is the preferred accrediting agency for other disciplines of counseling.
Certain CACREP-accredited programs have other coursework requirements. Some programs prepare students to receive a dual license as a professional counselor and a marriage and family therapist.
Can I Study for a Degree in Marriage and Family Counseling Online?
It is possible to pursue a marriage and family counseling degree online. From a distance, curriculum will provide you with the necessary theoretical background to offer counseling services. Online studies offer a flexible way to achieve this type of career goal.
As with a conventional in-person college experience, it is essential to choose an accredited educational outlet. Pursuing an online degree provides the convenience of learning anywhere and at any pace. After finishing the material, you can earn your degree and will be prepared to pass the certification exam.
Useful Marriage & Family Counseling Resources
Browse All Marriage & Family Counseling Degree Programs