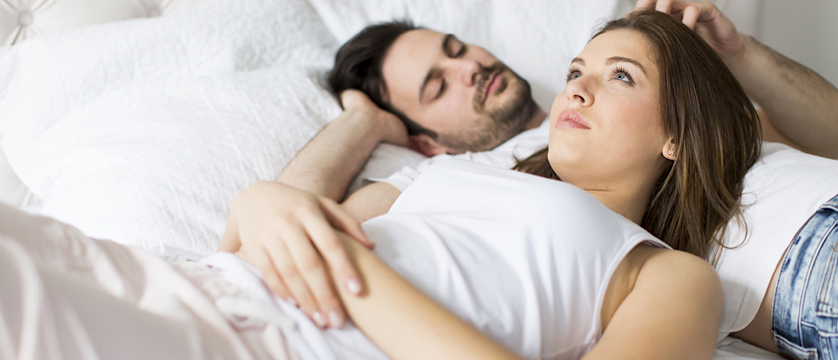 Sex therapists serve a vital role in the therapeutic field for individuals and couples seeking to heal from sexual conflicts and reach sexual wellness. If you are suffering from a personal sexual struggle or sexual tension in a relationship, a sex therapist helps to increase your emotional, physical and sexual well-being.
A sex therapist aims to improve your satisfaction with your sexual encounters. While understanding the physical and emotional factors that impact sexual issues, a sex therapist applies their advanced skills to provide in-depth insight to create an action plan.

Widener University's online Hybrid Dual Master of Social Work (MSW)/Master of Education in Human Sexuality Studies (MEd) is the only dual-degree program offering Clinical Social Work and a Human Sexuality focus, allowing you to pursue graduate education in both areas. This program prepares social workers who are comfortable discussing sexuality in their social work practice, to also be qualified to work in areas that focus explicitly on sexuality.
Before becoming a successful sex therapist, you must ensure you follow the proper path to thoroughly understand your role as a sex therapist to recognize how beneficial you can be for one's sexual relationship. This route consists of receiving the needed education and obtaining the proper licenses required to thrive as a sex therapist. It's also essential to follow these steps because they can affect your salary and career outlook as a sex therapist.
While choosing the unique path to emerge as a sex therapist may fluctuate from one person to the next, the goal of a sex therapist remains the same, where each sex therapist aims to assist clients through their sexual journeys.
What Does a Sex Therapist Do?
A sex therapist helps individuals or couples address their sexual conflicts, emotional issues, and intimacy. Sex therapy is an effective approach for individuals or couples looking to resolve their sexual concerns.
In an initial visit, a sex therapist will ask the client specific questions about their sexual concerns to understand their situation completely. A sex therapist will then give an in-depth evaluation to discover a clients' background and identify the challenges around their relationship. The purpose of the assessment is for the sex therapist to embrace a client's situation while overcoming obstacles and addressing ways to improve communication and intimacy in a relationship.
A sex therapist is well versed in understanding the psychical and emotional factors that impact sexual issues. While providing sex therapy, whether in an individual or couple setting, a sex therapist can support clients to address concerns about their sexual functioning, sexual feelings, and intimacy.
A sex therapist can also reveal new ways to verbalize concerns in a relationship while discussing a client's sexual needs, as well as their partners. The most reliable sex therapists show empathy, are sincere in their communication to their clients, and accommodate them by making them feel comfortable through their sexual explorations.
Featured Counseling Programs
What Education Does a Sex Therapist Need?
The first action in becoming a sex therapist is to earn a master's or doctoral degree in psychotherapy, marriage and family therapy, or social work. However, some will begin their journeys studying sociology, biology, or anthropology before becoming a sex therapist.
The length of time it takes to earn a degree varies based on which degree you pursue. To become a sex therapist, you should obtain an advanced clinical degree that includes psychotherapy training from a regionally accredited college or university.
In addition, you are expected to hold a substantial volume of clinical expertise. A sex therapist must have a master's degree with two years of post-degree clinical experience or a doctoral degree with one year of post-degree clinical experience.
A sex therapist must also have a minimum of 90 hours in academic coursework in sexual education, including ethics, sexuality, and principles of sexuality. Sex therapy training is also required, which entails a sex therapist to possess a minimum of 60 hours to administer sex therapy with their clients effectively.
What Credentials, Licensure, or Certifications are Required to Become a Sex Therapist?
To become a certified sex therapist, each member must be affiliated with the American Association of Sexuality Educators, Counselors, and Therapists (AASECT). The AASECT was established to ensure sex therapists adhere to all of the necessary requirements to conduct their practice.
While becoming a member of the AASECT, a sex therapist must consent to the code of conduct, ensuring each therapist carries out the mission to provide high-quality services to their clients in an ethical manner.
The length of an AASECT certification is only valid for three years. After three years, each member must renew their license. Also, AASECT members have to continue their yearly membership to retain their certification.
While holding an AASECT certification is required, every sex therapist must also have a valid state regulatory license or certificate from the state in which they practice sex therapy. An AASECT certification is also needed to become a certified sexuality educator or sexuality counselor.
The purpose of licensure is for sex therapists to be the most qualified clinician achievable while providing the most fitting service for their clients while following AASECT ethical guidelines. The AASECT certification will also ensure that sex therapists have the proper education, training, and supervision to succeed.
How Much Do Sex Therapists Earn?
The salary of a sex therapist varies based on various factors, including your education, certifications, and experience in the field. The average hourly rate for a sex therapist is $25.81 an hour, which converts to a $53,693 salary.
The top 50% of sex therapists in the US earn between $56,010 and $139,349 a year. From 2018 to 2028, the domain of sex therapy is expected to grow 22% and produce over 50,000 job opportunities.
What's the Career Outlook for a Sex Therapist?
As sex therapists often have a strong background in counseling, education, psychology, marriage and family counseling, or social work, the career paths are quite abundant. The most attractive career paths with a framework in sex therapy involve sexual health educators, sexual counselors, and sex therapists.
A sexual health educator typically has substantial teaching experience or serves as a health professional in an academic environment. A sexual health educator will help design, organize, and deliver sexual health programs as a school or university member.
A sexual counselor provides direction to support their clients in resolving sexual conflicts and emotional issues surrounding sex and intimacy. Sexual counselors possess the versatility to work in a private or group practice or educational institution.
A sex therapist implements solutions to assist their clients with intimacy and sexuality challenges. A sex therapist will often succeed in private practice, explore a position as a hospital member, practice in an outpatient clinic, or teach in a school environment.
Despite which career you ultimately choose in the realm of sex therapy, the intention of a sex therapist will continue to provide sexual guidance to help clients resolve sexual conflicts, emotional concerns, and intimacy issues.
The Widespread Growth of Sex Therapy
A sex therapist serves an essential role and are positioned to provide individuals and couples with the crucial knowledge to help understand their sexual and intimacy concerns.
The scope of sex therapy continues to be in high demand, where the field is expected to grow significantly in the coming years. With that said, a sex therapist is not limited in their career options, as the domain continues to develop and generate new opportunities.
While building your career as a sex therapist, it's fundamental to secure the proper education and garner all of the required certifications to ensure you are certified and capable of helping your clients along their sexual journeys.