The Real Reason Why Student Athletes Major in Psychology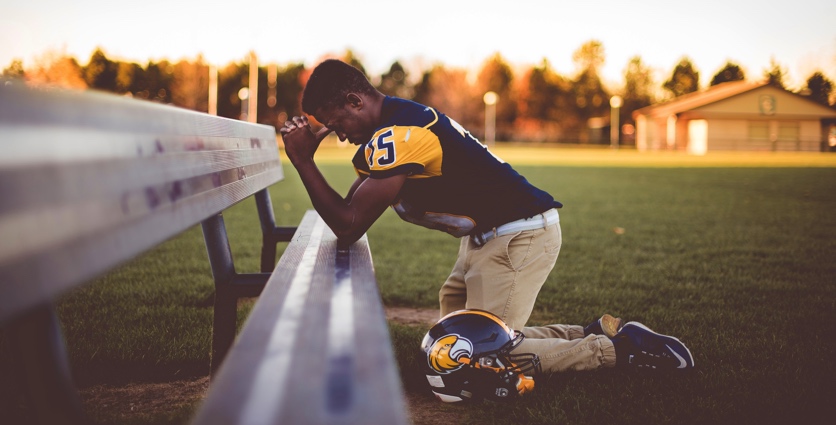 As a student athlete, your academic career may not be your primary focus, but it is certainly something you should put careful consideration into. While an ideal situation is to have a long and successful career as a professional athlete, it is always beneficial to have additional skills you can rely on should you ever need them.
Often, student athletes will choose majors that are not particularly rigorous in order to accommodate their practices and game schedules. A lot of times this can also mean choosing a major that feels boring or irrelevant to your interests.
Instead of choosing an arbitrary major, you should consider becoming a psychology student. Not only is sports psychology a popular field with plenty of job opportunities, you may also be surprised by how often you will be able to apply your psychology knowledge within your chosen sport.
What Does Psychology Have to Do With College Sports?
Most of the careers in psychology that you are familiar with may seem like they have nothing at all to do with college sports, but that isn't exactly true.
First of all, sports psychology is interdisciplinary, which means it pulls knowledge from multiple fields. This also means that you will have a lot of options should you decide to pursue a career in this field at any point in your life.
The major itself focuses on the link between the mental and physical aspects of an athlete's performance. This includes an in-depth look at anatomy, physiology and kinesiology as well as studying how various mental states can help or hinder competitive performance. Sports psychologists can practice with professional athletes, college or high school athletes or in a clinical setting. Some even do consultant work or act as part of a wellness team for groups of athletes.
In addition to these useful skills, as a psychology student, you will gain a considerable amount of practical knowledge that can help you become a better athlete throughout your career.
How Does Sports Psychology Help Athletes Focus?
A sports psychologist has specialized skills and focused knowledge about all aspects of competitive sports. While specialists like these can't replace a good coach, they can offer invaluable supplements to the advice and teaching you receive from your coach.
A sports psychologist is also able to address mental health issues, offer insight into performance problems and help injured athletes successfully reintegrate back into the sport after recovery.
Majoring in this branch of psychology can also help athletes improve their focus. Performance, motivation and focus are all deeply tied to your mental state, so learning the psychological reasons behind focus can help you hone your skills.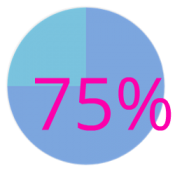 75% of sports psychology graduates begin their careers in academia before moving on to other areas in their career source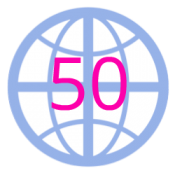 Association for Applied Sport Psychology (AASP), the largest organization devoted to sports psychology, boasts 2,400 members in 50 countries source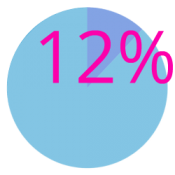 12% of the National Collegiate Athletic Association (NCAA) elite student athletes majored in psychology in the 2016-17 school year source
How Can Student Athletes Balance School and the Demands of Their Sport?
The question of how to balance your school work with your sport is one that is always difficult to address. Of course, student athletes often prefer to spend the majority of their time focusing on their sport, and the coaches encourage this. Meanwhile, your instructors expect you to put in long hours for every subject.
One of the easiest ways to balance your course load with your chosen sport is to intertwine the two. Whenever possible, find connections between the material you're learning and how it can help your performance on the field. Plus you're far more likely to remember things if they are tied to something meaningful!
A huge benefit of majoring in sports psychology as a college athlete is that you can use your sport as part of your school work. Need to write a paper or do research? Look no further than your own time on the field or your fellow team members for subject matter!
Another tip is to use your practice time wisely. You may need to fully focus during some parts of practice, but while you're doing laps or running through drills that don't require too much mental work, you can use that time to think over your lectures and reading.
One final tip is to learn proper time management. The sooner you can learn to properly prioritize your work, the faster you will be able to find that sweet spot of school and sport balance.
How Much Does a Sports Psychologist Make?
Like most careers, the salary outlook varies based on experience, location and which sector you decide to work in.
Most salary estimates for sports psychologists who work in college athletics departments range from $60,000 to $90,000, and some even manage to earn upwards of $100,000. If you choose to work in the private sector or become a successful consultant, however, your earnings can be much higher.
Sports psychology is a very specific niche, so there is no cap to how much you can potentially earn in the private sector. This also means it can be difficult to start your career as a consultant, so it is often easiest to begin in an athletics department and branch out after you have some experience under your belt.
Which Degrees or Certificates Are Required to Become a Sports Psychologist?
Many universities don't have a specific major for sports psychology, so it is vital for you to make connections with your own team's sports psychologists or find a mentor.
You will need to become a licensed psychologist, which means that you must continue on past a bachelor's degree. It is possible to practice with a master's degree, though most experts recommend obtaining a Ph.D. in clinical or counseling psychology. Universities will work with you to ensure that you're taking sports-focused classes such as advanced kinesiology, physiology and any available sports-centric psychology courses.
Because the field has become so popular recently, there are universities that have developed sport psychology concentrations to help remove some of the uncertainty that can come with being unsure which courses to take. It's always a good idea to check with your school to see what kind of mentoring and coursework they will be able to provide you if you choose to pursue this field of study.
Are Careers in Psychology Worth It?
In short, pursuing a career in psychology is absolutely worth it. This is especially true for sports psychology. As an athlete, you'll be in a unique position to offer insight and counseling to other athletes. Sports psychologists often say that the job is extremely rewarding, and there are not as many drawbacks as you may find with other, more grueling psychology careers.