An Intro To Cutting-Edge Psychology Technology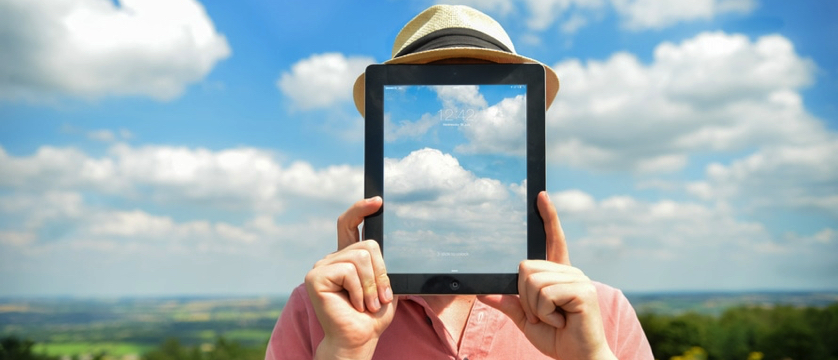 Most people don't think high-tech when it comes to an academic discipline like psychology. However, as technological developments have skyrocketed, those advances have played a significant role in advancing the field of psychology. Over the past few years, there have been a number of important ways technology has been used in psychology to break new ground.
Sensors to Measure Psychological States
Electronic stress assistants are being designed to monitor stress levels in everyday life, including sensors that can be worn inside your socks. Once patients become aware of their rising stress levels, they are able to take appropriate corrective action toward preventing burnout and depression.
Software to Track Emotional Health
Software designed to affect mental health entered the market in 2009. Titled Optimism, the software prompts you to keep a detailed record of all things that affect your state of mind. The company that designed the program explains that by "monitoring patterns in your life you can identify negative influences that you need to avoid, early warning signs that your health is deteriorating, and the inputs and activities that benefit you most."
Simple charts highlight cause and effect relationships that you might normally miss, and you can develop a Health Plan to follow and update as you learn more about the things that positively and negatively affect you.
One woman who struggled with a variety of mental health issues described her experience with the software as a means of taking a more active role in her own recovery. It's the same reason why Weight Watchers requires members to keep a food journal. That extra level of accountability can encourage program compliance.
A Greater Awareness of How Technology Changes Us
Instant messaging, social media networks, Wi-Fi and cellphones allow us to be plugged-in every moment of the day. In fact, these technologies have in many ways become our identity. Disagree? When was the last time you updated your Facebook status to proclaim your identity or created an avatar in on online game?
In an article for New Scientist Tech magazine, MIT professor Sherry Turkle, PhD argues that these technological tools are transforming human psychology: "The self that grows up with multitasking and rapid response measures success by calls made, emails answered, messages responded to. In this buzz of activity, there may be losses we are not ready to sustain."
Creation of Combined Psychology/Technology Academic Programs
Some academic programs are beginning to adapt to the burgeoning interest in the combined fields of psychology and technology. MIT has joined other colleges in adding courses that address the unique connection between the two fields.
And the University of Alabama in Huntsville opened a unique lab that combines psychology with technology to focus on the interaction between complex systems and people. Dr. Anthony Morris, a psychology professor and research scientist in the Center for Modeling, Simulation & Analysis (CMSA), established the Human Factors and Ergonomics Laboratory in 2009.
There is little doubt that as long as technologies continue to advance, they will have significant effects, both positive and negative, on us as individuals and as society.
Optimism software, retrieved 2 April 2010.
International Society for the Psychology of Science & Technology (ISPST), retrieved 2 April 2010.
The Inner History of Devices Edited and with an introduction by Sherry Turkle. Cambridge, MA: MIT Press, Fall 2008.https://www.sciencedaily.com/news/health_medicine/mental_health/
Whither Psychoanalysis in Computer Culture? Psychoanalytic Psychology: Journal of the Division of Psychoanalysis, American Psychological Association, Winter 2004.
Technology and Human Vulnerability. Harvard Business Review, September 2003.
How Computers Change the Way We Think. The Chronicle of Higher Education: Information Technology, January 30, 2004.
Electronic Assistant to Detect Stress, ScienceDaily (Mar. 18, 2010)
Vaughn, Thomas J. ed. (2006). Psychology Licensure and Certification: What Students Need to Know. Washington, DC: American Psychological Association.
Sayette, Michael A., Mayne Tracy J. & Norcross, John C. (2010) Insider's Guide to Graduate Programs in Clinical and Counseling Psychology: 2010/2011 Ed.New York, NY. The Guilford Press.
About the Author
Angie Boss RN, ASN, BA, MDiv is an award-winning health writer and author or co-author of several books, including Before Your Time: Living Well with Premature Menopause (Simon and Schuster, 2010). She received a Bachelor's of Arts degree in Sociology and Journalism from Virginia Wesleyan College and a Masters of Pastoral Counseling from Union Theological Seminary.