A Guide to Psychology Internships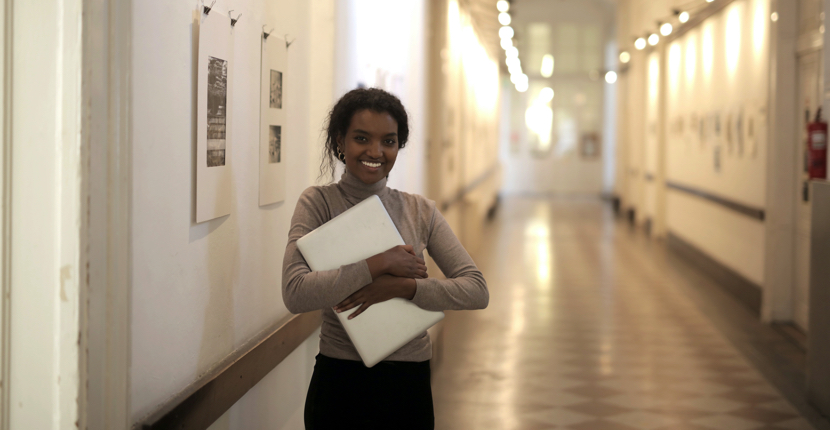 For students in graduate psychology programs in the U.S., the internship is an essential part of applying the theoretical knowledge acquired during the training process.
Although not all programs require an internship in order to graduate, it is still the perfect opportunity for you to develop skills in the workplace. Depending on the university, internships may also be a way to gain academic credits. Academic credits are helpful depending on the type of program in which you are enrolled.
What is a Psychology Internship?
An internship is an opportunity for you to train while under the supervision of a licensed psychologist. While class time and book learning is of course very important, internships help students develop the necessary skills to be ready for work in the field. The internship is a way to train, learn new things, and prepare to practice your chosen profession.
During your internship, you may work with clients with or without direct supervision. The supervisor's role is to verify that you are doing your practices and to intervene when necessary.
What are the Benefits of an Internship?
There are many benefits to participating in an internship. Among the advantages are:
The opportunity to gain experience in the workplace.
Learn more about psychology.
Explore different psychology specialties and narrow down your focus.
Greater job opportunities after graduation due to previous experience.
How to Find Psychology Internships
Finding the right psychology internship depends on a series of factors, first and foremost being the goal of the internship. Think about what your program is expecting of you in order to graduate as well as which experiences are most important to you as a student. Internships can be an opportunity to identify areas of interest or, conversely, areas that you'd rather avoid after graduation.
Once the internship goals are defined, the next step is to decide where it will take place. Location is a critical aspect in the process of finding the right internship as it can determine travel, costs to possibly relocate, living expenses, commute, etc. There is also the professional influence in doing your internship in a particular renowned clinic or other setting.
When searching for an internship, there are many options! University job fairs are a great place to start, as well as simply talking to other students in your program. There are also many helpful websites you can search:
It is also important to note that some universities have a list of internship programs they offer. Some universities that have psychology internships are:
Which Internship is the Best?
Again, the best internship would be one that meets your educational and career goals, but there are a few other aspects to consider:
Paid vs Unpaid Internships
One of the aspects that can influence choosing an internship is whether it is paid or not. A paid internship may sound attractive initially as the student may see it as a source of income while working, but just because an internship is remunerated does not mean it is better. Unsalaried training also has a series of advantages, and one of these is that you can focus purely on the learning environment. Unpaid internships are also more likely to provide college credits.
Future Employment
Both paid and unpaid internships may offer excellent long-term growth opportunities. This can be in private companies, educational settings, or the government sector. It is not unheard of to complete an internship and move directly into a full-time paid position directly after graduation.
Mentorship
The best internship will also depend on the type of work you will be doing and how much your mentor will be involved in the process. Experience is one of the main reasons for doing an internship, but so are making lifelong connections. It may sometimes be worth it to bypass a paid internship for the opportunity to work with someone well known in your field.
Making Your Internship Application Stand Out
After researching and choosing the place to do the internship, the nest step is to apply. Even if your program requires you to do an internship, that does not guarantee that you will be accepted! It all comes down to your application. Here are some helpful tips to make your application stand out:
Read the Application Before Starting
Errors are often caused by not reading carefully. To avoid mistakes, read the application to understand every aspect before you begin filling it out.
Be Detailed
Rather than gloss over your studies, research or previous workplaces, it is essential to detail what you have done. Remember, you want to present your best work!
Write a Different Application for Each Internship
Copying the previous application could save some work, but at the same time, it could also create more problems than it's worth. Each internship is different, so it is necessary to focus on the place and the requirements where you are applying.
Apply Early
Many psychology internship applications have a set time frame, and applying earlier can give you greater chances of being chosen as well as a faster response.
What to Expect in an Internship
An internship is designed to help you test your knowledge and hone your skills. Depending on your training, you may be expected to make inquiries, write reports, collaborate with other departments, carry out investigations, etc. These are some of the most common activities that you may encounter in the internship.
You will have a set number of hours that you will have to fulfill, depending on the internship. And other details will differ: there may be constant supervision or not; you may be paid or not. But remember: the internship, more than a requirement, should also be an enriching experience!