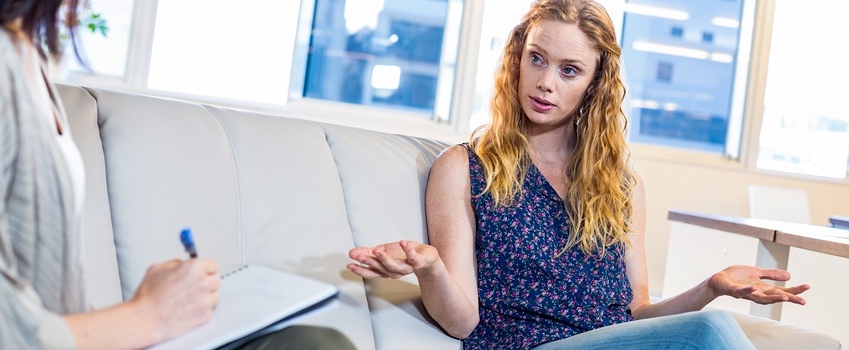 Social work is a professional area for those who are interested in helping individuals from all walks of life. No matter their age or economic class, patients'  lives are made easier by social workers through caring, comfort and health services. A social worker can be an advocate of children, adults and geriatrics with disabilities and special needs.
<!- mfunc feat_school ->
Featured Programs:
Sponsored School(s)
<!- /mfunc feat_school ->
What Does a Social Worker Do?
On the Surface
Social work is not for everyone. To have a successful career in this area, your primary focus should be on the patient, and your mindset must be one that genuinely cares for people and wants to make a positive difference in their lives. But that is also the strength of the profession. Through your work, each patient is an opportunity to change lives for the better, and in so doing enact a positive change in the world.
Patients, groups and organizations rely on the expertise of the clinical social worker to help diagnose and treat behavioral, emotional and mental disorders. Children, adults and geriatrics with these disorders can improve in various ways thanks to the efforts of a social worker.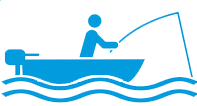 It is the goal of the social worker to make improvements that can be felt physically and psychologically to elevate the patient's function in society.
Deep Dive
The social work career consists of three primary functions: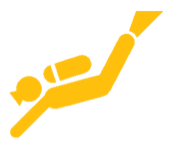 During the observation phase, the social worker may employ any number of tactics when interacting with a patient, including discussion and testing. The goal is to establish enough information for a clear assessment of the patient. Through assessment of patient issues, the social worker is able to develop and recommend a clear treatment plan to address behavioral, emotional or mental issues.
Social workers may work as a child life specialist focusing primarily on children, parents and hospital workers to ensure the best support for young people and their families within the healthcare industry. Child protective service workers, in contrast, focus on the quality of life within the home.
For claims of delinquency, neglect, or abuse, a social worker may investigate and serve as advocate for a child with the proper authorities. Social workers are also appointed by the court to act on behalf of minors in the justice system. Also within the justice system, a social worker can serve inmates and their families by providing services to help cope with the incarceration process, providing services and support.
Social workers may also choose to work in gerontology, offering support and care to the elderly and assisting with long-term care, which may include transportation and housing.
Steps to Becoming a Social Worker
While a bachelor's degree is a start toward a career in social work, most jobs require a master's degree at minimum. The MSW (or Master of Social Work) degree is one preferred by many in the counseling profession, because it transfers to all 50 states and opens up the job market for the counseling candidate. Beyond the MSW, graduate students may also pursue a doctorate in social work, particularly if they plan to specialize or open a private clinic. A typical educational path may look something like this…
1Begin by pursuing a Bachelor's Degree in Social Work (BSW) – this is only a first step for those who wish for a more long-term career
2Attaining a Master's in Social Work (MSW) lays the groundwork for your future career and factors in to your candidacy for a doctorate program
3While a Doctorate in Social Work (DSW) is not necessary to become a licensed social worker, it is helpful if you plan to open a private practice
4To work for a clinic, hospital or independent practice, you will generally need a 1-year internship in a supervised setting
5Fulfill additional experience requirements as recommended by your university's program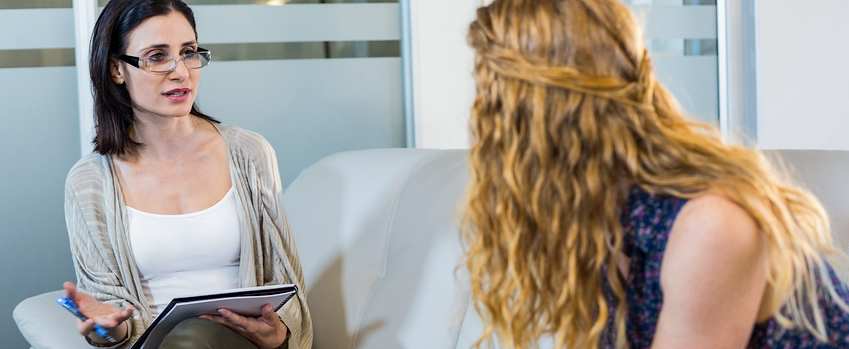 Skills Required to Become a Social Worker
Social workers can be found in multiple settings and working with a variety of clients and patients. As a social worker you might be helping families of disabled children access the educational and medical services they need or you may be consulting a family of an inmate navigate the incarceration process.
Obviously, there are many ways in which social workers can help people, but the fundamental characteristic is the same and can be summed up in those four simple words: Social workers help people.
Are you prepared for a career in social work? Here are some of the skills you will need:
1You will most likely meet with many people, so attention to detail and the ability to keep organized records are a must
2Good listening skills are helpful as social workers are often the first person a client talks to and their first chance to find help
3Desire to help others – a social worker is often a patient's primary life line for help and support
4Open to internships and completing field work in multiple clinics during schooling
5As most social workers are involved with direct care, you'll need to be happy to work with people one-on-one
6If pursuing a doctorate degree, you'll need to be able to focus on human behavior and data analysis
Social Worker Degree Options
Bachelor's in Social Work (BSW)
Bachelor's degree in social work students can plan on spending a minimum of four years within a BSW program. Supervised field experience of up to 400 hours is also required for the student in an accredited BSW program. Licensure requirements are different for each state and may change from year to year in keeping with national or state policy. Many of the 50 U.S. states require supervised clinical experience of up to two years before receiving full licensure.
Master's in Social Work (MSW)
Obtaining a master's in social work (MSW) generally requires 2 to 4 years of additional school depending on time of enrollment. Most students take around 4 years to complete these 2-year programs because of work or other obligations that burden the educational process, but if you keep full-time status it is possible to complete within the scheduled time period.
More employers in the field of social work are requiring an advanced degree of some kind before considering someone for full-time employment. In addition to coursework, expect to put in a minimum of 900 hours of supervised clinical experience before receiving your degree.
Clinical social work is one career open to the MSW candidate. Within this job description, a social worker provides counseling and psychotherapy to those affected by behavioral, emotional or mental disorders. These workers also help subjects deal with sudden traumatic changes to their environment.
Psychiatric social work is another possibility for a graduate with a master's degree in social work. These professionals often serve as a connector between doctors, nurses and the families of patients, while also helping the patient plan for and adjust to restored social function.
Doctorate in Social Work (DSW)
Like with an MSW degree, the PhD program (or DSW, the two are interchangeable) is designed for 2-year completion, though most candidates find four years at a part-time pace to be more realistic. The primary areas of focus are on research and qualitative and quantitative analysis.
In qualitative analysis, the DSW candidate focuses on human behavior and the motivations behind why people are the way they are. The process relies largely on observation and application of psychological principles and techniques to better understand the patient. In quantitative analysis, the candidate relies more on objective data. Together, the two combine allowing a social worker to diagnose and assess a subject's behavior and develop a plan for measurable improvement.
The endgame for a PhD program is a research-intensive dissertation. Most take a year or more to finish, but once they've been approved the graduate can work in any of the following fields:
Education
Clinical practice
Policy advisory and development
Within the education sector, a PhD graduate may become a social work professor, training and guiding the next generation of social work practitioners in their career fields. Beyond classroom hours, availability is flexible and the freedom of control that the classroom setting provides is often preferred considering that the completion of education could take as long as 12 years. Research and publishing remain a part of the lifestyle leading to higher acclaim in one's field, though the "publish or perish" thought process may be difficult for some.
In clinical practice, a doctorate graduate stays closer to the patients, but often takes on a supervisory role to other social workers as they work to manage caseloads and provide quality care to their subjects. Professionals in this area may choose to manage a public or health agency or start their own.
As a policy advisor and advocate, DSW graduates work to improve political understanding of their field, lobbying for changes that more effectively assist social workers in their jobs while also improving social care systems for the good of the patient. A PhD candidate may also serve as an expert witness within the justice system further shaping the development and interpretation of law.
Certification and Licensing
Government regulations and state licensing standards are in place to set clear guidelines for the social worker and highlight their objectives and best practices to help patients as needed. The licensed social worker has a clear understanding of the measures in place and demonstrates a commitment to the field and the patient by complying with legal and professional expectations.
States vary in their expectations for social workers, but each generally supplies their own oversights for up to four main fields of the profession.
BSW licensing
MSW licensing
MSW generalist
MSW direct clinical social work
The BSW (or Bachelor of Social Work) graduate works largely with direct services given to children or adults and geriatrics with disabilities. With a BSW degree, a candidate may go on to work in child welfare agencies, nursing homes, or in a court-appointed role on behalf of the child.
Those with a MSW (or Master of Social Work) may work in general practice or in pursuit of a specialty field. It is not the highest level or pay grade for the profession, but it does offer more powers and opportunities on the road to a doctorate degree.
Those who pursue this degree course may work in education, business, or in the field of direct clinical social work. State standards and licensing programs are in place for both new graduates and those with 2 or more years experience in a generalist or specialist position.
Becoming a licensed social worker may not seem like an easy task on the surface, but if you are interested in the subject and have a legitimate desire to help others, it is easier than you think. First, you must learn what your state's qualification standards are. These vary greatly, but most states require 3,000 hours of supervised clinical experience (equivalent to 2 years).
Social Worker Salaries
Salary information varies depending on schooling, experience, and place of employment. The Bureau of Labor Statistics reports approximately $47,000 per year as the average, though opportunities can be much higher for those with PhDs who specialize or run their own private practice.
Browse All Social Work Programs