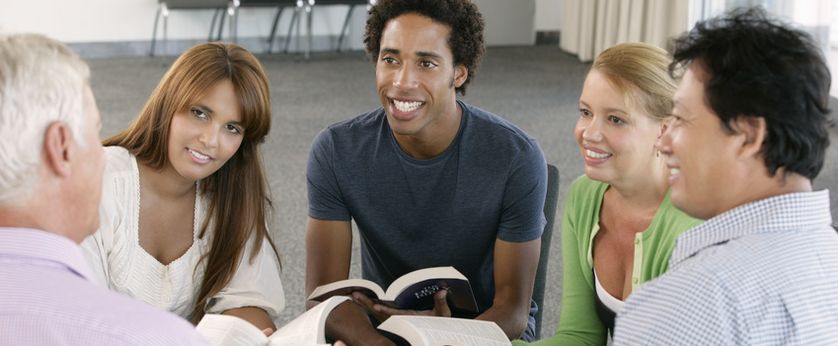 Christian counseling utilizes psychological concepts, Biblical precepts and a variety of mental health services and techniques to treat clients and make faith a significant part of the treatment process. Christian counselors are collaborative and often work closely with other professionals and mental health specialists, including psychiatrists, psychologists, clinical social workers, teachers and school counselors, and psychiatric nurses. Together, they may make treatment plans and recommendations to make sure clients are provided with most appropriate care that best meets their mental, emotional and spiritual needs.
<!- mfunc feat_school ->
Featured Programs:
Sponsored School(s)
<!- /mfunc feat_school ->
What Does a Christian Counselor Do?
On the Surface
Christian counselors work with individuals, families and groups from a faith based perspective to address and treat emotional, mental and spiritual disorders. A Christian counselor is willing to look at how a person's faith intersects with their struggles. Christian counselors believe meeting the spiritual needs of clients provides a vital role in healing emotional problems and promoting optimal mental health.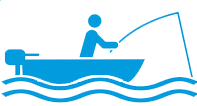 Christian counselors have a unique opportunity to make a difference in the lives of their clients by helping them strengthen their inner resources, identify outside supports, offer strategies for repairing relationships and share skills for strengthening family dynamics.
Deep Dive
Christian counselors work in a wide variety of settings with many different types of clients. Many Christian counselors are generalists and work with children, teens and adults and families with a wide array of mental health concerns. Other Christian counselors may focus solely on addiction, marriage counseling, child and adolescent therapy or other specialties. A Christian counselor's job may include a variety of responsibilities, including leading a series of workshops on divorce recovery, preparing a marriage retreat for newlyweds, or doing individual grief counseling with a recent widow.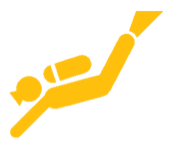 Christian counselors can work independently in their own practice or they can operate within churches, ministries and religious groups. They may be found supporting individuals and families in adoption agencies, hospitals, funeral homes or group homes for children and adolescents. Wherever there is a need for faith-based support, a Christian counselor may be found.
Christian counselors often describe themselves as ecumenical, meaning they strive to promote and foster Christian unity, and come from a variety of Christian denominations. They have a broad knowledge of the Christian faith and can work with members of many different faith groups. Christian counselors respect their client's individual beliefs and do not try to impose their beliefs on the client. Instead, they may help a client reflect on how their faith affects their decision-making, challenge negative thinking patterns, and encourage the client to adopt healthier coping skills that may include, among others, prayer and Scripture reading.
Steps to Becoming a Christian Counselor
Becoming a Christian counselor requires a significant investment of time, typically six to seven years of college, supervised clinical internships and state licensure testing. Coursework at all levels includes a solid foundation of Biblical studies and theology, understanding human development and behavior, as well as how to assess and treat issues related to grief and loss, marriage and family conflict, and interpersonal struggles. While there are no specific licenses for Christian counselors, a license as a mental health counselor is typically required.
1Many Christian colleges and seminaries offer degrees to help you complete your educational requirements, which typically include both a Bachelor's and a Master's degree.
2An internship or other clinical practice experience is required and may be performed at an outpatient mental health facility, a college campus mental health agency or a church.
3Complete the mandatory number of supervised clinical practice hours, as directed by your degree program and state licensure requirements.
4Most states require a master's degree in counseling and two years of clinical counseling experience before sitting for the state licensure exam.
5Obtain certification as a Christian counselor, if desired, through a national Christian counseling agency, such as the National Christian Counselors Association (NCCA).
6Continuing education courses are required by many state licensing boards and certifying agencies and can help counselors improve your skills and broaden your knowledge base.
Skills Required to Become a Christian Counselor
Becoming a Christian counselor requires a strong skillset in a number of important areas. Wanting to help people is important, but it isn't enough to be an effective Christian counselor. Christian counselors need to have the same education and professional development as any other licensed counselor, but there are also unique demands for those who wish to become faith-based counselors.
1A solid understanding of, and the ability to apply both Biblical principles and sound therapeutic modalities are critical in meeting a client's emotional and spiritual needs.
2Communication skills, including the ability to listen and pay close attention to verbal and non-verbal cues, voice pitch and tone, facial expressions, posture, gestures and unconscious movements.
3An ability to focus and hone in on key issues will help you help your client. Grasping the "big picture" allows you to reflect, paraphrase and challenge what a client is saying.
4A genuine concern for others' well-being, as well as being able to demonstrate kindness, patience, empathy and understanding to clients who are struggling cannot be overstated.
5A strong ethical foundation is necessary to provide patient confidentiality, the ability to set appropriate boundaries with clients and to control personal involvement.
6Excellent organizational skills are necessary for effective practice management, including accurate record keeping, time management and prioritizing.
Christian Counselor Degree Options
1
Bachelor's
Degree
A Bachelor's degree in psychology, social work or religious studies is a good beginning point, but to become a licensed counselor, a Master's degree is required. Depending on your areas of interest, undergraduate courses can be quite varied and include classes on child and adolescent development, sociology, theology, abnormal psychology, and family and society.
2
Master's
Degree
Master of Arts in Christian Counseling or pastoral counseling programs are required to become a licensed counselor. Masters programs are typically 48-60 hours long and focus on theological and ethical issues in counseling and research in counseling and psychology. You can also expect to take classes in Bible interpretation, theories of personality, individual and group psychological assessment, and family systems therapy. A Master's thesis may be necessary and an internship is typically required.
3
Doctorate
Doctorate degrees in pastoral counseling are designed for Christian counselors already practicing who are seeking research-based, supervisory or teaching positions. A doctoral dissertation is typically required and is usually based on independent pastoral counseling research conducted by the student.
Christian Counseling Salaries: State by State
According to Salary.com, in 2016, the median annual Licensed Professional Counselor salary was $37,076, with a range between $32,259 – $42,170. The salary can vary widely depending on a variety of factors, including experience, location and what kind of practice the Christian counselor works in. A counselor on church staff, for example, is likely to make less money than a counselor in private practice. Counselors who work for larger agencies, such as hospitals or government agencies are likely to have a higher salary.
Job Growth and Career Trends
According to the Bureau of Labor Statistics, the job outlook for licensed counselors in general is strong. Mental health counselors and marriage and family therapist employment is projected to grow 19 percent from 2014 to 2024, which is much faster than average for all occupations. Part of that growth, however, is attributed to more people having access to health insurance, which may not cover Christian counseling.
Useful Christian Counseling Resources
Browse All Christian Counseling Programs
SaveSave
SaveSave
SaveSave
Abilene, Texas
School Type: Private not-for-profit; 4 or more years
Degrees Offered

Certificate in Clinical Pastoral Counseling/Patient Counseling

Master's in Pastoral Counseling and Specialized Ministries, Other - Online

Doctorate in Pastoral Counseling and Specialized Ministries, Other
Student Population
5,864
Student:Teacher Ratio
15 to 1
Tuition
$36,250
Acceptance Rate
61%
Los Angeles, California
School Type: Private not-for-profit; 4 or more years
Degrees Offered

Master's in Pastoral Studies/Counseling
Student Population
72
Student:Teacher Ratio
Not available
Tuition
Not available
Acceptance Rate
Open enrollment
We're sorry, there are no schools available for that search
We're sorry, there are no schools available for that search
Montgomery, Alabama
School Type: Private not-for-profit; 4 or more years
Degrees Offered

Master's in Pastoral Studies/Counseling - Online

Doctorate in Pastoral Studies/Counseling - Online
Student Population
1,058
Student:Teacher Ratio
12 to 1
Tuition
$9,000
Acceptance Rate
Open enrollment
Elkhart, Indiana
School Type: Private not-for-profit; 4 or more years
Degrees Offered

Master's in Pastoral Counseling and Specialized Ministries, Other - Online
Student Population
119
Student:Teacher Ratio
Not available
Tuition
Not available
Acceptance Rate
Open enrollment
Berrien Springs, Michigan
School Type: Private not-for-profit; 4 or more years
Degrees Offered

Master's in Pastoral Studies/Counseling
Student Population
4,754
Student:Teacher Ratio
10 to 1
Tuition
$28,992
Acceptance Rate
67%
Paxton, Massachusetts
School Type: Private not-for-profit; 4 or more years
Degrees Offered

Bachelor's in Pastoral Studies/Counseling

Master's in Pastoral Studies/Counseling
Student Population
1,637
Student:Teacher Ratio
12 to 1
Tuition
$36,190
Acceptance Rate
74%
Durham, North Carolina
School Type: Private not-for-profit; 4 or more years
Degrees Offered

Master's in Pastoral Counseling and Specialized Ministries, Other - Online
Student Population
770
Student:Teacher Ratio
17 to 1
Tuition
$4,800
Acceptance Rate
Open enrollment policy
Saint Louis, Missouri
School Type: Private not-for-profit; 4 or more years
Degrees Offered

Certificate in Pastoral Studies/Counseling
Student Population
169
Student:Teacher Ratio
Not available
Tuition
Not available
Acceptance Rate
Open enrollment
Arlington, Texas
School Type: Private not-for-profit; 4 or more years
Degrees Offered

Bachelor's in Pastoral Studies/Counseling - Online

Master's in Pastoral Studies/Counseling - Online
Student Population
250
Student:Teacher Ratio
13 to 1
Tuition
$8,110
Acceptance Rate
Open enrollment policy
We're sorry, there are no schools available for that search
Wilmore, Kentucky
School Type: Private not-for-profit; 4 or more years
Degrees Offered

Master's in Pastoral Studies/Counseling
Student Population
1,973
Student:Teacher Ratio
Not available
Tuition
Not available
Acceptance Rate
Open enrollment
Ashland, Ohio
School Type: Private not-for-profit; 4 or more years
Degrees Offered

Master's in Pastoral Studies/Counseling
Student Population
9,564
Student:Teacher Ratio
16 to 1
Tuition
$20,950
Acceptance Rate
71%
We're sorry, there are no schools available for that search
We're sorry, there are no schools available for that search
Springfield, Missouri
School Type: Private not-for-profit; 4 or more years
Degrees Offered

Bachelor's in Pastoral Studies/Counseling

Master's in Pastoral Studies/Counseling

Master's in Pastoral Counseling and Specialized Ministries, Other
Student Population
267
Student:Teacher Ratio
12 to 1
Tuition
$13,450
Acceptance Rate
Open enrollment
Miami, Florida
School Type: Private not-for-profit; 4 or more years
Degrees Offered

Master's in Pastoral Studies/Counseling
Student Population
8,509
Student:Teacher Ratio
12 to 1
Tuition
$29,700
Acceptance Rate
51%
Jackson, Mississippi
School Type: Private not-for-profit; 4 or more years
Degrees Offered

Associate in Pastoral Counseling and Specialized Ministries, Other
Student Population
5,647
Student:Teacher Ratio
10 to 1
Tuition
$25,826
Acceptance Rate
49%
Belmont, North Carolina
School Type: Private not-for-profit; 4 or more years
Degrees Offered

Bachelor's in Pastoral Counseling and Specialized Ministries, Other
Student Population
1,677
Student:Teacher Ratio
17 to 1
Tuition
$18,500
Acceptance Rate
81%