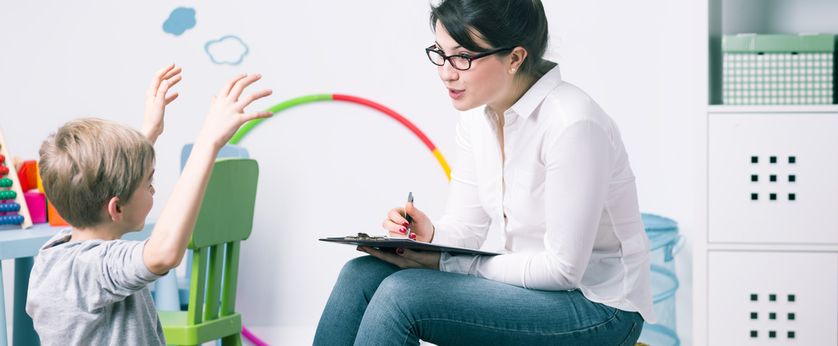 Child psychology is a popular psychology subspecialty that studies the emotions and behaviors of children during various stages of development. Obtaining a child psychology degree can prepare you to work in both applied and research settings. Your job may also focus on parent, teacher or community education.
The discipline centers on the stages of development in children from infancy through adolescence (around 0 to 12 years of age). Emotional adjustment, separation anxiety, maladjustment and sibling rivalries are among the many specialized topics in this field.
Featured Psychology Schools
<!- mfunc feat_school ->
Featured Programs:
Sponsored School(s)
Sponsored School(s)
All school search, finder, or match results, as well as colleges and universities displayed as "Featured School(s)" or "Sponsored Content" are advertisers that compensate us for placement on this site. The resources, editorial content, and school evaluations published on this site are developed independent of the schools that advertise here.
<!- /mfunc feat_school ->
What Does a Child Psychologist Do?
On the Surface
Child psychology career professionals work with children to understand their growth and human development from physical, mental, emotional and social perspectives. Jean Piaget was the first to suggest children were not actually miniature versions of adults, but human beings whose minds worked in a completely different fashion. His theory of child development continues to be studied in pre-service education programs, and teachers utilize his constructionist-based strategies each day in the classroom.
Child psychologists continue to further the understanding in differences between children and adults to help parents, educators and even the court system determine the best needs of a child.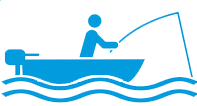 Child psychology professionals may work with school systems, hospitals and clinics, among other settings.
Deep Dive
The typical day of a child psychologist may consist of meeting with a young medical patient to help him or her feel more at ease about an upcoming surgery or situation. They also may administer counseling sessions to address a crisis a child is experiencing (or may have experienced). They work with the parents of children as well, aiding them to process and cope with any challenges related to the child's development.
While child psychologists often deal with at-risk youth, that description can encompass a wide array of developmental difficulties (physical, mental, emotional, educational, etc.).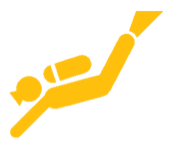 Child psychology professionals may work with case workers to monitor the care and progress of an at-risk child and provide clinical supervision to younger professionals entering the field. Depending on where they are in their own professional development, they may also find themselves subject to clinical supervision.
Psychometric assessments are a common part of the position, particularly for child psychology professionals working in academic institutions, human resource departments and within governmental bodies. Such assessments may include the objective measurement of abilities, attitudes, skills and knowledge, personality traits and educational achievement.
Child psychologists achieve this measurement through the construction and/or validation of questionnaires, raters' judgments, personality tests and other related instrumentation.
Follow-up care is vital to a child psychologist's ability to help individual clients or patients progress. Switching from initial diagnostic meetings to follow-ups within a given day or week goes with the territory, and child psychologists must be able to determine a long-term plan to help child clients or patients progress toward or remain functional as he or she moves closer to adulthood.
It is imperative for child psychologists to stay apprised of the latest field studies and research to assist in the care and treatment they provide.
These professionals often develop, coordinate and teach training programs designed to bring staff up to date on best practices and procedures regarding child development. This is a crucial function when it comes to the organization of treatment or intervention programs.
For those involved in instruction at the academic level, there may be some degree of "publish or perish"; that is, a requirement to conduct scientific research and author studies or reports of their own.
6 Steps to Becoming a Child Psychologist
Child psychologists follow a similar path towards working in the profession that other clinical psychologists do.
They learn to diagnose and address issues like biological vulnerabilities, cognitive deficits, trauma/loss stressors, stress and coping related to developmental change and social problems.
The professional pathway begins with a bachelor's degree in psychology or a related field, before branching into a more specialized master's degree program, and continuing on to a doctoral program (usually Ph.D or PsyD).
As part of the doctorate program, child psychology hopefuls will need to complete a two-year, clinically supervised internship program. In addition, each state may require state or national testing.
While it varies from one jurisdiction to the next, a short roadmap would look something like the following:
1Pick a college or university to attend.
2Complete an undergraduate degree in child psychology or related field
3Complete a master's degree in child psychology or related field.
4Pursue a Ph.D or PsyD doctorate program related to child psychology.
5Meet any and all requirements as specified by your state or graduate school.
Skills Required to Become a Child Psychologist
Child psychologists are often pulled in a number of directions. While there are two main areas — applied psychology and research — working as a child psychologist generally isn't an either/or proposition. Professionals need both curiosity and enthusiasm to reach their subjects. Additionally, the following skills are essential.
Other "musts" for potential school psychologists include…
1must be great listeners, possess patience and have a genuine empathy for parents and children as they work through the various stages of child development
2must be prepared to diagnose, treat and develop long-term plans for a child's specific needs, be they related to biological, emotional, mental, cognitive, health, stress, social or trauma issues
3must have the ability to coordinate with and instruct others involved in the child's care — teachers, parents, officials, etc. — in how best to implement procedures and treatment plans
4must be effective time managers and planners in order to deal with the day-to-day stressors of working with at-risk children, parents, colleagues and others
Child Psychology Degree Options
1
Bachelor's
Degree
A bachelor's degree in psychology is a good start but is not sufficient to begin working as a child psychologist. In order to gain employment in the field, you'll need a minimum of a child psychology degree (or a closely related field) at the master's level. In fact, most states now mandate a doctorate degree (usually a Ph.D or PsyD) in order to practice.
2
Master's
Degree
Master's degree programs may differ in what they expect from their applicants. Some may want a bachelor's degree in psychology while others will take any four-year degree provided the candidate is able to meet their other requirements. Research preferred postgraduate programs before declaring an undergraduate major. Master's degree programs can take as long as three years to complete and can have a significant impact on where you're accepted for doctoral studies.
3
Doctorate
Generally, it won't matter if you choose to pursue a Ph.D (Doctor of Philosophy) or PsyD (Doctor of Psychology) degree as long as you're able to complete the program, internship and testing phases required for licensure. The length of time it takes to graduate with a doctorate varies according to workload and internship requirements. Internships tend to run a minimum of two years. The total time from when you enter college to when you graduate with a child psychology degree at the doctorate level can take as long as 10 or 12 years.
How Much Does a Child Psychologist Make? State by State
Child psychologists are generally grouped with clinical, counseling and school psychologists by the Bureau of Labor Statistics (BLS). They report that the median annual wage nationally for this group of professions is $70,580.
The more experience that you gain as a child psychologist; the more likely you are to end up in the 75th and 90th percentiles. At this upper end annual earnings improve dramatically to $92,800 and $116,960, respectively.
The best salaried regions of the U.S. for this profession include the District of Columbia ($90,690), New Jersey ($90,520), Connecticut ($89,240), New York ($86,820) and California ($86,310). All numbers refer to mean annual wages (i.e. estimated total annual wages divided by estimated employment) and are current as of 2015.
It is also worth noting that these numbers encompass straight salary and do not factor in employer-provided benefits — retirement, health insurance, etc. — which according to the U.S. Department of Labor average around 30% of your salary.
BLS.gov has a more in-depth look at salary totals from different states, regions, and cities throughout the US at their website.
Job Growth and Career Trends
Job growth for this sector is estimated to be much higher than average at 19% for the 10-year period from 2014 to 2024. Currently there are 173,900 working child psychologist in the US, with an increase of 32,500 jobs projected over the next decade. States with the highest employment for child psychologists include California, New York, Texas, Pennsylvania and Massachusetts. Top metropolitan areas for graduates with a child psychology degree include New York, Los Angeles, Chicago, Boston and Minneapolis.
Browse All Child Psychology Programs
SaveSave
SaveSave
SaveSave
SaveSave