What Can You Do with a Certificate in Psychology?
Psychology certificate programs are offered throughout the country for undergraduates and graduates alike. While obtaining a certificate in psychology will not qualify you to operate an independent practice, it does assist greatly on your resume for supporting positions within the psychology profession.
<!- mfunc feat_school ->
Featured Programs:
Sponsored School(s)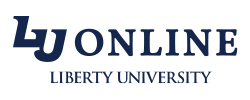 <!- /mfunc feat_school ->
If you've already attained a GED or high school diploma and you're enrolled in a bachelor's degree program, then the psychology certificate is a viable educational pathway. With course work that includes behavioral research, human development, assessment and experimentation, to name a few, those attaining a certificate in a psychological field become eligible for career options in social work, career counseling, case management and outreach coordination, among other fields.
Certificates at the graduate and post-doctoral levels will require an additional level of scholarship than those at the undergraduate level. In other words, you'll already have had to earn your bachelor's degree  and Graduate Record Examination (GRE) scores should be available.
We're sorry, there are no schools available for that search
Auburn, Alabama
School Type: Public; 4 or more years
Degrees Offered

Certificate in Counselor Education/School Counseling and Guidance Services
Student Population
32,442
Student:Teacher Ratio
19 to 1
Tuition
$29,448
Acceptance Rate
81%
Montgomery, Alabama
School Type: Public; 4 or more years
Degrees Offered

Certificate in Counselor Education/School Counseling and Guidance Services
Student Population
6,296
Student:Teacher Ratio
17 to 1
Tuition
$17,424
Acceptance Rate
90%
We're sorry, there are no schools available for that search
Kansas City, Missouri
School Type: Private not-for-profit; 4 or more years
Degrees Offered

Certificate in Community Psychology
Student Population
2,057
Student:Teacher Ratio
12 to 1
Tuition
$20,500
Acceptance Rate
41%
Azusa, California
School Type: Private not-for-profit; 4 or more years
Degrees Offered

Certificate in Counselor Education/School Counseling and Guidance Services

Certificate in Applied Behavior Analysis
Student Population
11,843
Student:Teacher Ratio
11 to 1
Tuition
$39,640
Acceptance Rate
67%
We're sorry, there are no schools available for that search
We're sorry, there are no schools available for that search
We're sorry, there are no schools available for that search
We're sorry, there are no schools available for that search
We're sorry, there are no schools available for that search
We're sorry, there are no schools available for that search
We're sorry, there are no schools available for that search
Muncie, Indiana
School Type: Public; 4 or more years
Degrees Offered

Certificate in Developmental and Child Psychology

Certificate in Counseling Psychology

Certificate in Educational Psychology

Certificate in Clinical, Counseling and Applied Psychology, Other
Student Population
25,199
Student:Teacher Ratio
16 to 1
Tuition
$26,138
Acceptance Rate
77%
Miami, Florida
School Type: Private not-for-profit; 4 or more years
Degrees Offered

Certificate in Counseling Psychology

Certificate in School Psychology

Certificate in Educational Psychology

Certificate in Clinical, Counseling and Applied Psychology, Other
Student Population
8,509
Student:Teacher Ratio
12 to 1
Tuition
$29,700
Acceptance Rate
51%
Longmeadow, Massachusetts
School Type: Private not-for-profit; 4 or more years
Degrees Offered

Certificate in Counseling Psychology

Certificate in Applied Behavior Analysis
Student Population
4,270
Student:Teacher Ratio
12 to 1
Tuition
$35,081
Acceptance Rate
72%
Waco, Texas
School Type: Private not-for-profit; 4 or more years
Degrees Offered

Certificate in School Psychology
Student Population
18,956
Student:Teacher Ratio
14 to 1
Tuition
$42,842
Acceptance Rate
45%
We're sorry, there are no schools available for that search
We're sorry, there are no schools available for that search
We're sorry, there are no schools available for that search