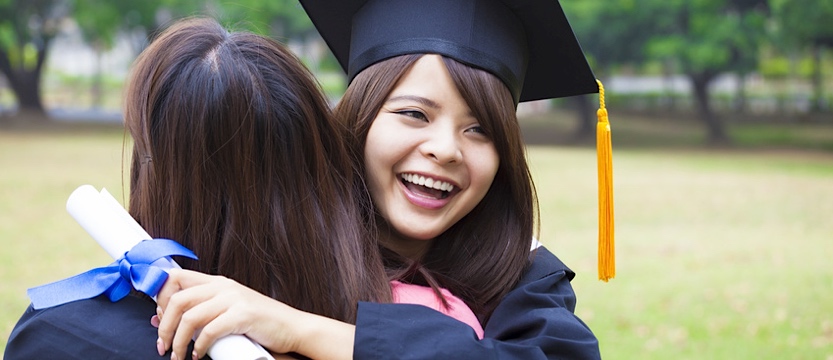 Are You Considering Majoring in Psychology? Good for You!
The job outlook for psychology majors is strong, especially for those who pursue graduate degrees beyond their bachelor's. Our society is always in need of those who are willing to help others or learn more about how people think and interact.
But beyond this, probably the most exciting thing about psychology is the diversity in the field. Graduates with psychology degrees may work in health care settings, schools, private businesses, government or universities. You could find yourself working in law as a forensic psychologist or performing usability testing for a tech company as a human factors specialist. Psychology degrees cover far more than the traditional concept of the therapist talking to a patient on a couch (although that can be part of your career path as well)!
<!- mfunc feat_school ->
Featured Programs:
Sponsored School(s)
<!- /mfunc feat_school ->
Before you make your final decision to choose psychology as your undergraduate major, you probably have some questions you need answered:
What Can I Do with a Bachelor's Degree in Psychology?
Are you interested in the human brain and why people think, feel, and behave as they do? An undergraduate psychology degree offers you a stronger understanding of a fascinating field and its latest research. It will also provide you with important knowledge and training that can help you succeed in your post-graduate life.
With this undergraduate degree, many career paths become available to you. If you pursue an academic career, you could conduct psychological research and teach courses at both undergraduate and graduate programs. If you become a practitioner, you might work directly with people who would benefit from mental health treatments and guidance with various hardships. As a psychologist, therapist, counselor, or social worker, you could help people who are struggling with mental health issues or difficult problems in life. Many specialties are available, and you can choose to work with specific populations, such as teenagers, seniors, or married couples.
A bachelor's in psychology is also a useful foundation for any career that relies heavily on interpersonal skills or an understanding of how people think. Think about how a foundation in psychology could help you in many different fields:
You could even use your degree to help you succeed as a teacher, doctor, or lawyer. Your knowledge and training will also help you thrive in careers centered on written and oral communication.
Consider the skills you'll acquire when pursuing a bachelor's in psychology. An undergraduate degree will help you cultivate strong research and critical thinking skills. You'll develop your ability to perform analyses and communicate effectively; for example, you'll be called on to explain abstract concepts or present research findings in an intelligible, engaging manner. Many rewarding careers require these abilities.
What's the best thing about majoring in psychology? The options for where you go after graduation are almost endless!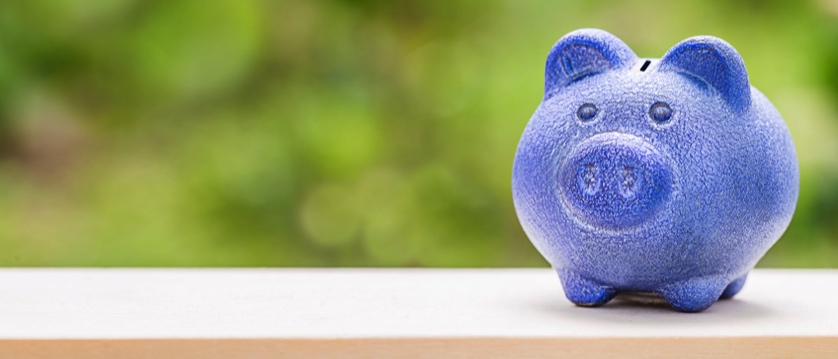 How Much Can I Expect to Make with a BA in Psychology?
Considering all the options before you once you've graduated with your degree, it should be no surprise that the salary you can expect with a BA in psychology varies widely and depends on a number of factors. These include the career path you choose, whether or not you continue your education through grad school, the organization that employs you, and the state or country where you live.
Some career paths will require completion of a graduate degree for any substantial advancement in the field. For example, a doctoral degree is necessary for becoming a licensed clinical psychologist. For therapists and social workers, a master's degree paves the way for licensing and higher-level positions with better pay. Without a graduate degree, you are much more limited in the kinds of positions you can hold, and your pay will be significantly lower.
Other careers don't necessarily require a graduate degree for advancement and higher pay. Some examples are jobs in advertising, marketing, and human resources, which are viable choices for people with an undergraduate psychology degree. According to the Bureau of Labor Statistics, the median annual salary in 2016 for a human resources specialist was $59,180. For a human resources manager, it was $106,910, while advertising and marketing managers earned $127,560. Completing a graduate program or acquiring additional certifications may open up new opportunities and increase your salary. However, you can still advance in your field without first enrolling in a higher-level academic program.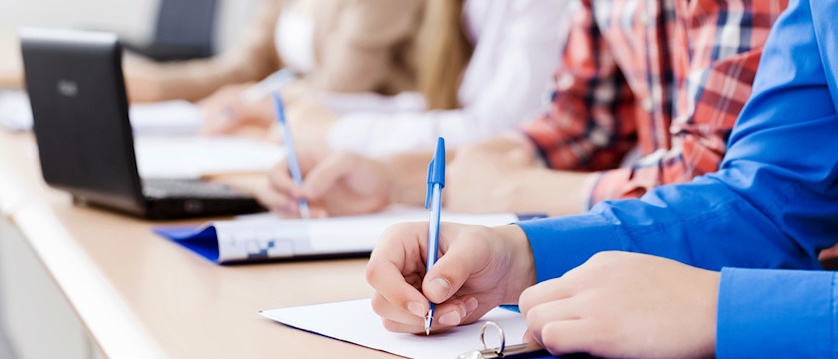 How Do I Qualify for an Undergraduate Psychology Program?
Undergraduate programs vary in their criteria for admission. Most programs require a high school transcript, certain standardized test scores, application essays, and recommendation letters. They also review your extracurricular activities.
Keep in mind that students in undergraduate-level programs come from different backgrounds. If you performed poorly in high school or didn't graduate, it could be a good idea to take a high school equivalency test and attend classes at a community college before applying to a four-year undergraduate program.
To strengthen your application, strive for good grades, meaningful extracurricular activities, and a positive relationship with teachers, coaches, and other mentors (you'll need them to write your letters of recommendation too). Hone your skills in writing, speaking, analytical thinking, and reading comprehension.
When you're ready to submit your applications—and yes, that's plural—be prepared for a long process. Start by selecting a group of favorite programs and then be sure to have all your paperwork in order. These six tips will help…
1Keep your high school transcripts on hand. These are generally required by all colleges.
2Practice for the SAT (maybe even find an SAT tutor) and keep your scores on hand when filling out applications.
3Letters of recommendation are also beneficial to the application process and the job market after school.
4Start building your resume and include one with your application if not prompted ahead of time.
5Spend time on your application essay (see if a high school counselor or teacher can help). You want it to stand out!
6Don't forget your financial aid forms. Once you're in school you'll need to find a way to pay for it!
But there's more to applying to college than simply making sure you've got an impressive application. The other half of the battle is choosing the right program to apply to.
You'll want to find a program that has student success as its top priority. Schools that offer student support, financial aid consulting, academic advisors and career advice are focused on making sure their graduates leave the program with the tools they need to succeed.
As a Psychology major you'll also most likely be looking at continuing your education with a master's degree and possibly a doctorate. When choosing a bachelor's program, consider the long game. Is this a school you want to stay in for the duration of your education or are you interested in moving to a different school (and maybe even a different state) for graduate school?
Many students find it makes sense to start their psychology journey at a small school where they can hone their interests and receive personalized attention, then move on to a larger campus to pursue graduate work. If this is your plan, it can be a good idea to remain within the same system (in order to ensure that your credits will transfer), so you may begin your bachelor's degree at a small state campus then move to the bigger city campus for your graduate work. Either way, if you do plan to pursue a master's after your bachelor's degree, do make sure your credits will move with you!
How Long Will it Take to Complete a Bachelor's in Psychology?
A bachelor's degree typically takes four years to complete. It's usually offered as part of a broader course of university-level study, and students will often need to fulfill other requirements for graduation.
Because they place out of certain required classes or take more classes each semester, some students will be able to complete their degree in less than four years. Other students will need more than four years to complete their bachelor's degree. They may have to take a leave of absence from school due to medical issues or other unanticipated circumstances. If they're working full-time or studying for multiple degrees simultaneously, they may also need more than four years.
To earn a bachelor's in psychology, you'll need to fulfill the appropriate academic requirements and take a certain combination of courses. Many programs also offer you the opportunity to conduct research and write a thesis.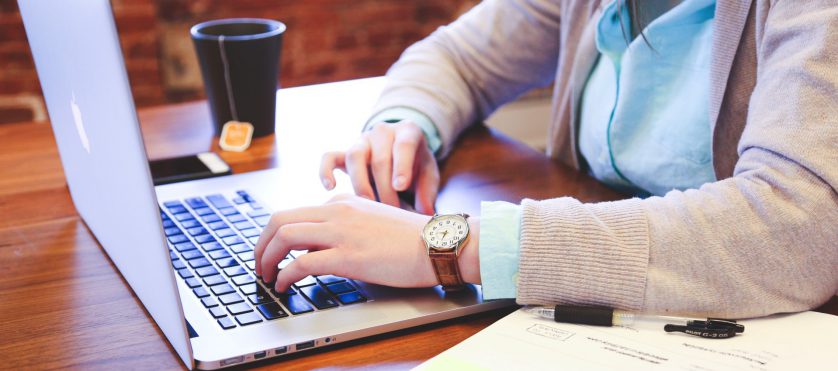 Can I Study for a BA in Psychology Online?
It's possible to study for a psychology degree through an online program. Make sure to evaluate the program's quality. Look into the course content and each instructor's credentials. Evaluate any available information about student outcomes. What have students been able to do with their BA in psychology from a particular program? Is the program nationally recognized and well-ranked?
You also need to carefully think about whether an online course of study is best for you. Are you able to direct much of your own learning and stick to a schedule you've set for yourself? Do you learn more from in-person interactions? Will you miss out on opportunities to conduct research or participate in other activities?
Whether you're studying for this degree in-person or online, select a program that will enrich you and provide you with the necessary tools for multiple career paths. The program should genuinely deepen your understanding of the human mind and make you a stronger researcher and communicator.
Browse All Bachelor's Degree Programs