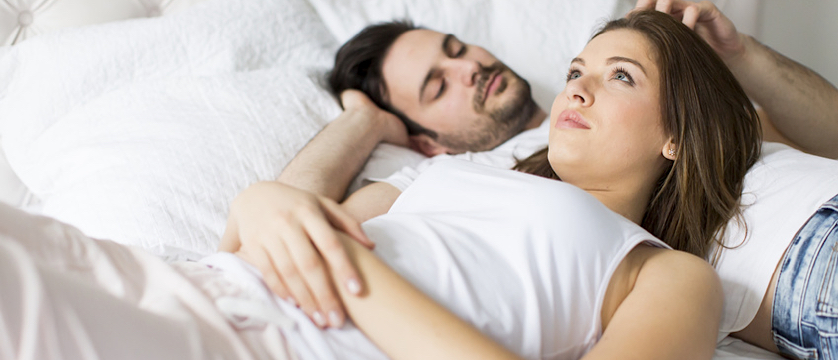 Sex therapy is a subspecialty of psychology that focuses on helping patients who experience some form of sexual dysfunction to overcome the underlying issues and reengage in a healthy and active sex life. Professionals in this field understand the profound mental impact the loss of one's sexuality can have.
While there are many medications available for problems such as erectile dysfunction, patients can still benefit from sex therapists. If you are interested in helping people overcome this aspect of their lives then pursuing a sex therapy degree may be the correct path for you.

Widener University's online Hybrid Dual Master of Social Work (MSW)/Master of Education in Human Sexuality Studies (MEd) is the only dual-degree program offering Clinical Social Work and a Human Sexuality focus, allowing you to pursue graduate education in both areas. This program prepares social workers who are comfortable discussing sexuality in their social work practice, to also be qualified to work in areas that focus explicitly on sexuality.
What Does a Sex Therapist Do?
Patient can expect to participate in multiple counseling sessions where sexual problems are confronted as well as issues of anxiety, stress and depression, which are often the catalyst for prolonged sexual dysfunction. As a professional, you'll be asking lots of tough questions.
The profession is almost entirely based on counseling, so you must enjoy talking to people and you must have a flair for handling delicate issues. People must feel like they can reveal the most intimate parts of themselves if your services are to be effective.
Featured Counseling Programs
Careers in Sex Therapy
Generally high population areas are where you would be most likely to find a specific job tailored to sexual therapy issues. In smaller regions, addressing issues of sexuality is generally part of a larger, more generalized practice.
Salaries in the field are usually commensurate with experience. Earnings start around $50,000 annually, while practitioners in urban areas such as Houston, Los Angeles, New York or Chicago could find very lucrative careers. The internet has also opened up financial possibilities for those with a sex therapy degree.
Obtaining a Sex Therapy Degree
Sex therapy degree training is usually not offered as a specific course, but you can easily find the tools needed in pursuit of a doctorate degree for general psychology. You will have to be well versed in clinical psychology to make this career work, so your coursework should reflect that.
You may also have to pass a licensing exam with the state board and work for 1-2 years in an apprenticeship with a fully licensed sex therapist or general psychologist.
Useful Sex Therapy Resources